Corpus Christi defenseman Lichtenvoort makes NCAA commitment
June 1, 2016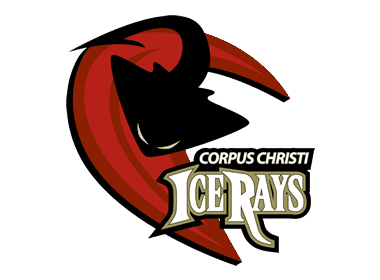 By Collin Schuck, Corpus Christi IceRays
The Corpus Christi IceRays of the North American Hockey League (NAHL) are proud to announce the commitment of defenseman Cody Lichtenvoort to Buffalo State College, a NCAA Division III program in the State University of New York Athletic Conference (SUNYAC), for the 2016-17 season.
"I'm excited to go in there as a freshman and hopefully make the team better," said Lichtenvoort on his commitment. "They had a pretty good season last year, but I hope coming in and being a younger guy and skilled defenseman will help on the back end."
Lichtenvoort, 20, joined the IceRays on Dec. 18, 2015 in a trade with the Springfield Jr. Blues for the IceRays 2016 4th Round Pick and played 28 games for the organization, recording four goals and nine assists for 13 points with 94 penalty minutes and a plus-five rating including two power play goals. The 6-foot, 190-pound defenseman made an immediate impact upon joining the team, helping the IceRays to an overtime-winner in his first game on December 29 against the Odessa Jackalopes. Two of his four goals with the team were game-winning goals, including his first on January 15 against the Lone Star Brahmas and March 5 in a road win over Odessa. He earned two three-game point streaks in the span of eight games and finished his junior career with a goal on April 8. All the while, he became an example of devotion playing through multiple injuries in his short time with the team.
The Algonquin, Illinois, native is a journeyman in the NAHL, recording 136 games among five teams in his three-year NAHL career, earning 15 goals and 30 assists for 45 points with 282 penalty minutes and five power play goals after spending his first junior season with the Peoria Mustangs of the North American 3 Hockey League (NA3HL) in 2012-13. He played his 100th NAHL game on Oct. 31, 2015 with the Springfield Jr. Blues and his 100th junior hockey game exactly one year prior on Oct. 31, 2015 as a member of the Michigan Warriors. Lichtenvoort does remember the jump to juniors and even up to the NAHL as a steep transition, but coaching helped with his early development.
"It was a little tough at first, but I had a great coach that year [in Peoria]. I had a great group of older teammates that really helped me develop my game. They taught me a lot about the game, how to take care of my defensive responsibilities before jumping up in the play, and making sure I was a solid two-day defender instead of just an offensive defenseman.
"[The NAHL] was a big jump. It was just playing with a lot of stronger guys and who knew what to do with the puck a lot more. They were a lot smarter, and it look them less time to figure out what they were going to do. Midway through my first year I started to get more comfortable, and in my second year I felt really comfortable with my team as a veteran, so the coaches leaned on me a bit more. I used what I learned and helped the new guys out, so it was a good experience."
After two seasons with the Warriors, the team folded, which forced Lichtenvoort to look at other options. He initially joined the Janesville Jets knowing it would be a tough team to make the roster, and after only seeing two games at the NAHL Showcase, he made the move to Springfield to begin his final junior season full-time. He did gain more ice time, but the system didn't fit his playing style, so after asking the team for other options, the IceRays stepped in. It was a move he wishes he made sooner.
"The system really fit well, and I feel like I jumped in really easily with the guys. I felt like I helped the team become a little stronger on the defensive end and also at the defensive end. By far, the best venue and best fans. I really enjoyed my time there. I wish I could have played my entire junior career there if I had to go back and do it over again. I just really enjoyed being there for the last second half of the season."
"We are all very happy for Cody and it's certainly well deserved," said IceRays general manager Pat Dunn. "Although his tenure with the team was a short one, he certainly left his mark. When we made his acquisition in late December, that's when our team started winning. Cody is a fierce competitor that battled through injuries throughout his career and always gave it his best night in and night out. He played hurt and never complained. He will soon become a leader on that Buffalo State team."
Lichtenvoort joins a Buffalo State Bengals program that is on the rise in the SUNYAC, falling to third-ranked SUNY Geneseo in the SUNYAC Semifinals in their sixth-straight SUNYAC Tournament appearance. The SUNYAC is home to four former IceRays: Brandon Adams (SUNY Oswego), Ryan Chiasson and Chris Taff (SUNY Plattsburgh), and Tommy Telesca (SUNY Potsdam), all of whom will be playing in the conference next season. SUNY Geneseo finished in the semifinals of the NCAA Division III tournament, and they along with SUNY Plattsburgh finished the season in the top-10 of the last USCHO.com poll. The Bengals just saw senior forward Ryan Salkeld sign with the Norfolk Admirals of the ECHL this season.
Professional advancement is the goal for Lichtenvoort, but for right now the focus is learning from his teammates, applying himself in the classroom, and continuing his development both on and off the ice while enjoying the proximity to Buffalo.
"I want to be a good student in class and be at the top of my class eventually," said Lichtenvoort. "I hope with the team I can learn from the older guys with a lot of experience who have been there and done hockey and studying at the same time. They know what it takes to be at the top of the game for both and be the complete student-athlete."
Lichtenvoort is the seventh member of this year's IceRays squad to earn a NCAA commitment, joining Michael Bevilacqua (Canisius College), Nathan Bryer (Mercyhurst University), Adam Canepa (University of New England), Carter Johnson (Miami University), and Jimmy O'Brien (Colorado College). Canepa, Lichtenvoort, Johnson, and O'Brien all committed during the 2015-16 season. In total, 65 players have moved on to NCAA programs in the last six seasons with 25 joining NCAA Division I programs and 40 on NCAA Division III teams. Lichtenvoort is the second player in as many days to commit to a NCAA program.
At the end of his junior career, the people he met will resonate heading into his next chapter.
"I met a lot of good people. The billet families have been great along the way and got friendships that I'll keep forever. I developed really tight bonds with some of the guys, and they'll be guys I talk to forever. Hopefully, 30 years down the road I can still catch up with them and let them know what's going on. Just the friendships and meeting everyone along the way has been great."