Corpus Christi forward Canepa makes NCAA commitment
May 26, 2016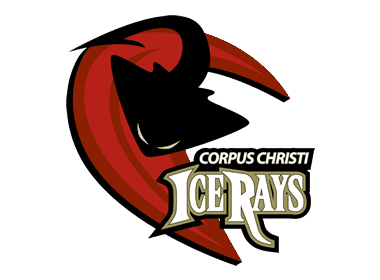 By Collin Schuck, Corpus Christi IceRays
The Corpus Christi IceRays of the North American Hockey League (NAHL) are proud to announce the commitment of forward Adam Canepa to the University of New England, a NCAA Division III program in the New England Hockey Conference (NEHC), for the 2016-17 season.
"It was really relieving," said Canepa on his commitment. "That's what I came to the NAHL and the IceRays for: to commit to a college (and a good school at that). It was relieving halfway through the year. I felt there was a lot of pressure to perform this season, and it kind of took that off my back because I didn't have to worry about what I was going to do next."
Canepa, 20, earned a spot on the IceRays after attending the 2015 IceRays Pre-Draft Camp, receiving an invite to IceRays Main Camp, and fighting for a spot on the final 30-man roster and then the cut to 23 players at the October 1 deadline. In 38 games, the Santa Cruz, Calif. native earned two goals and three assists for five points with 94 penalty minutes. Both goals came at impactful points: his first to take away a shutout against the Minot Minotauros on September 26 with ten seconds remaining, and the game-winning goal in a 3-2 win over the Amarillo Bulls on January 30.
Over the course of his junior career, the 5-foot-9, 175-pound forward has learned the difficulties of playing from level to level. After coming out of a stout Shattuck St. Mary's program, the adjustment to the Saskatoon Junior Hockey League (SJHL) and U.S. Premier Hockey League (USPHL) later in the 2014-15 season proved to be steep, playing 16 games with the Estevan Bruins in the SJHL then recording three goals and an assist in 18 games with the Portland Jr. Pirates in the USPHL. Canepa felt the effects coming right out of Shattuck St. Mary's.
"Playing at Shattuck was almost a little bit easier because every player that was there was so good. It felt like the teams we played against couldn't compete with us. Then making the jump to Estevan ... It just seemed like everyone was huge. All the players were faster and stronger, so that jump was hard. The league was pretty tough. It was similar to the NAHL South Division how physical it was and the toll it took on my body."
After the drop to the USPHL after the holiday season, Canepa kept his eye on the NAHL, knowing he wanted to finish his career at that level. The 2015 IceRays Pre-Draft Camp was his first proving ground, and after impressing the staff he earned an invite to Main Camp, where he gained a spot on the roster, beating out other invitees and members of the 2014-15 roster. Using what he knew from his past experiences, Canepa's game changed from a scorer to a role player, and that helped him make the IceRays.
"That's what I had to do to make it through juniors. I had to change my role on the team. What I wanted wasn't going to work out, and guys were too big and strong to have my way with the league. It really sculpted me to change my playing style to that bottom six role and being that energy guy and a two-way forward."
Once on the team his largest on-ice impact was his energy and ability to be a pest to opposing teams. What most didn't see was the impact he had on the team behind-the-scenes as a strong locker room presence. It's those intangibles like a locker room energy that can make a lasting impact on the team in multiple facets, and Canepa's presence was a welcome one in helping keep a strong bond among teammates.
"I just try to joke around and keep a light mood in the locker room. When it gets to games, I just try to do what I can to inspire guys, be motivating in the locker room, and say the little things but not overstep any boundaries. No matter what's going on in the game, I just try to keep the guys happy so they're able to do what they're meant to do on the ice."
"It's always great news when you hear that one of our players get's a college commitment because, at the end of the day, that's what it's all about," said IceRays general manager Pat Dunn. "Whatever team that will align themselves with a player like Adam Canepa cannot go wrong. Not only from his world class skating abilities but also what he brings off the ice. Adam kept the group together for us last year and is a great person that comes from a great family."
Canepa joins a University of New England Nor'easters program coming off a NEHC Semifinals appearance in the inaugural NEHC season. The NEHC formed with members of the East Coast Athletic Conference (ECAC) East into their own conference and contains one other IceRays alum: Dmitry Ermakov ('11-'12), who plays for Norwich University. Also contained in the conference are third-ranked UMass-Boston, who finished their season in the NCAA Division III Semifinals, and 10th-ranked Babson College. Canepa's new style of play and energy was just what Head Coach Kevin Swallow was looking for, and that along with his campus visit made everything fall into place.
"Once I saw the school and took my visit, I really fell in love with the campus and the area. It was hard to say no to that. It's nice going to a school where you know somebody and there's a familiar face around. It was mostly the coach, the program, and how they've turned the team around in the last two years."
Canepa is the sixth member of this year's IceRays squad and fifth active player to earn a NCAA scholarship, joining Michael Bevilacqua (Canisius College), Nathan Bryer (Mercyhurst University), Carter Johnson (Miami University), and Jimmy O'Brien (Colorado College). Canepa, Johnson, and O'Brien all committed during the 2015-16 season. In total, 64 players have moved on to NCAA programs in the last six seasons with 25 joining NCAA Division I programs and 39 on NCAA Division III teams.
He'll be going into business for his collegiate studies in order to partner with a training program he goes to in Langley, B.C. every off-season. The hope is to bring more hockey training opportunities to his home state of California and the Los Angeles area as well as keep him close to the game after his playing career is over. After the games are over, Canepa said the memories with the players are what will remain.
"The thing I'll remember the most about Corpus Christi is the locker room. Everybody liked each other, and we were all good friends. Outside of Shattuck, I've never been really been on that close of a team before. Everyone has their clicks, and it didn't feel like, in Corpus, there was any clicks. Everybody was friends with everybody, and we did everything as a team. It felt like a family."