Johnstown duo of Burr, O'Brien make NCAA commitments
May 23, 2016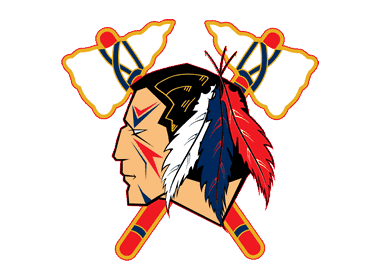 The Johnstown Tomahawks, proud members of the North American Hockey League (NAHL), are pleased to announce that defensemen Ryan Burr and forward Kelly O'Brien will advance their careers in NCAA Division III hockey.
Burr committed to the University of New England, which is located in Biddeford, Maine. In his first season with the Tomahawks, Burr collected a career-high 10 goals and added 14 assists in 49 games played.
Burr is also a graudate of both the NA3HL and NAPHL, having played the 2013-14 season for the Flint Jr. Generals in the NA3HL and the 2012-13 season for the New Jersey Jr. Titans in the NAPHL.
"Ryan was a big part of our team this year," Tomahawks head coach, Mike Letizia, said. "He was rock solid on defense and provide boosts to our offensive game in many different ways. He added veteran leadership to our team and was someone we relied on day in and day out."
The Nor'Easters compete in the New England Hockey Conference, formerly the ECAC East.
"He should have loads of success in the next phase of his career," Letizia said.
O'Brien announced his commitment to play for the University of Wisconsin-Stevens Point, located in Stevens Point, Wisconsin.
"Kelly gave our team a boost his season especially offensively as he had his best season to date," Letizia said. "I think his best hockey is still in front of him as he has so many tools to offer."
The Pointers are a part of the Wisconsin Intercollegiate Athletic Conference.
"He should go on to a successful collegiate career and I am proud of him for finding a solid program to continue his path," Letizia said.
O'Brien earned career highs in goals (15), assists (20) and points (35) during the 2015-16 season. The Southgate, Mich., native played 53 games for the Tomahawks.
Additionally, he suited up for the Keystone Ice Miners and the Minnesota Magicians in 2014-15.
Both Burr and O'Brien were selected to and played in the 2016 NAHL Top Prospects Tournament for the East Division team.