Bismarck forward Herdt makes NCAA DI commitment
May 18, 2016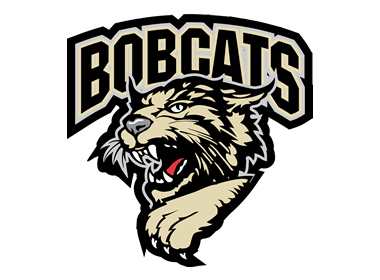 By Paul Teeple, Bismarck Bobcats
With a successful two-year junior hockey career less than a week in the rear-view mirror, Bismarck Bobcat center Aaron Herdt has announced that he will play NCAA Division I hockey starting this fall at the University of Alaska.
"It's a great feeling to have my hockey future mapped out for the next four years," stated Herdt, who joined the Bobcats in a deadline deal late in the 2014-15 campaign, "and it's exciting to be ready to take on a new adventure in my life. I want to thank all of the coaches and teammates I've met along the way in juniors for helping to make this opportunity possible."
A native of Moorhead, Minn., Herdt led the Bobcats in scoring in 2015-16 with 52 points on 19 goals and 33 assists while adding five goals and four assists in the 2016 Robertson Cup Playoffs.
Herdt's honors for his final year with the Bobcats included runner-up for the NAHL's Forward of the Month award in January, making the All-Central Division Team as a forward and being named to Team Central at the 2016 NAHL Top Prospects Tournament.
His work as a key cog in the Bobcats' run to the Central Cup spurred the Nanooks' interest.
"I know Alaska had watched me at the [NAHL] Showcase and at Top Prospects, but things really picked up before the Central Division Finals started," recalled Herdt, who had two goals and two assists in the five-game series win over the Austin Bruins. "Coach [Layne Sedevie] told us all year long that team success brings individual success, and this just goes to show how that works."
The Nanooks play in the historic WCHA conference, where Herdt will face off against former Bobcats such as Aaron Nelson (Minnesota State), Matt Pohlkamp (Bowling Green) and Filip Starzynski (Northern Michigan).
Once enrolled, Herdt plans to study recreation and sports management—hoping to follow in the footsteps of his grandfather, Dennis Bushy, a long-time arena manager in Moorhead.