Knights forward Beranek makes NCAA commitment
May 12, 2016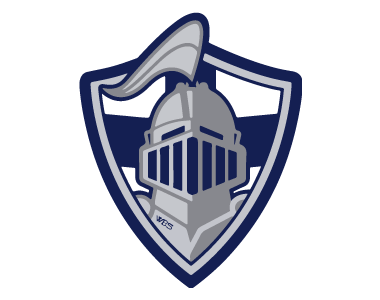 The Wilkes-Barre/Scranton Knights of the North American Hockey League (NAHL) are proud to announce that Captain and forward Matt Beranek has committed to play NCAA Division III hockey at Lawrence University for the fall of 2016.
Matt Beranek, 20, was the first Knight's captain in the history of the organization and was a big part of the launching of the expansion NAHL franchise. He is the 8th member of this year's Knights team who has secured a commitment to play NCAA Hockey.
The native of Lake Villa, Illinois, played in 53 regular season games and recorded 15 points. He spent the 2013-14 and 2014-15 seasons in the NAHL with the Odessa Jackalopes. In his three-year NAHL career, Beranek (6'1/187) played in 149 games and had 35 points.
"Matt was a tremendous leader for our team all season long. His experience was vital to helping us launch our inaugural season. We are very happy and excited for Matt. He is loved by his coaches and teammates alike. Lawrence is getting a tremendous leader and person. We can't begin to express how grateful we are to Matt for all he helped us accomplished this season. We will always be proud to call Matt one of our Knights Alumni members," said Head Coach Tom Kowal.
Director of Hockey Operations, Kerry Huffman added, "Matt is exactly the type of person and leader we are looking for in players for this organization. The Knight's family wish him all the best as he moves on to his collegiate career. We as coaches and managers owe Matt a big thank you for all he did for us this year. We are very proud of him and know he will provide the same great qualities to Lawrence University."
"I would like to thank all of my friends and coaches that have supported me throughout my career. I would never have made it to this point without their support. I also would like to thank my family for their never-ending support. Hockey is a sport that introduced me to some amazing people including my billet families, trainers and teammates. Thank you to the Wilkes Barre-Scranton Knights and Odessa Jackalopes for allowing me to be part of their hockey families. I am extremely proud to be going to an amazing program at Lawrence University," said Beranek.