New Jersey head coach McKenna takes job in NCAA
May 12, 2016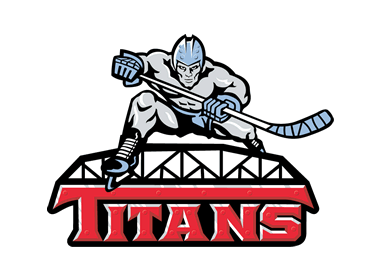 The New Jersey Titans of the NAHL are proud to announce that Head Coach Rich McKenna has accepted a position as Head Coach at The University of Wisconsin-Superior.
UW-Superior is an NCAA Divsion III school who are members of the Wisconsin Intercollegiate Athletic Conference (WIAC).
Last season, McKenna led the Titans to a 34-22-4 record and a 2nd place finish in the East Division.
"We are happy for Rich and his family. We are about giving both players and coaches the opportunity to participate in NCAA Hockey and Rich is joining our six other NCAA Division I recruits in the college ranks," stated team owner Ron Lavin.
His assistant Nick Perri will be taking his first head coaching position with the Florida Eels. "Nick Perri has been a big part of our first season and we congratulate him on his new job", Lavin said.
It was announced in late February that longtime UW-Superior head coach Dan Stauber stepped down from the position after 16 years. The Yellow Jackets finished 9-15-3 last season.
The Titans will announce a new head coach in a future release.