NAHL announces launch of official mobile app
May 6, 2016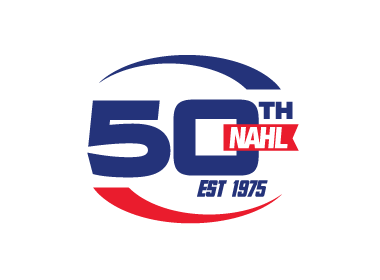 The North American Hockey League (NAHL) is pleased to announce the launch of the new NAHL mobile-based app. Hopscotch, the official mobile app provider and partner to the NAHL, developed the NAHL app. The app is current available for free download at both the iOS App Store and on Google Play.
"More and more people get their information from their mobile phones and devices and we felt this was an additional way for them to stay connected with the league and its member clubs. We're convinced that a mobile app is an additional and effective way to engage them and create deep, valuable relationships between our fans, our players and partners," said Alex Kyrias, Director of Communications and Sales for the NAHL. "As the league continues to grow and evolve, we felt a mobile app that can keep our fans instantly connected, especially with the upcoming Robertson Cup and NAHL Draft, was an important part of keeping with the demands of those that follow the NAHL."
The official NAHL app gives hockey fans, players, parents, teams, family and scouts immediate access to the entire NAHL schedule, scores, standings, information, videos and more.
NAHL App features include:
•
Social Feed, including posts to the NAHL's Twitter and Facebook accounts
Hopscotch is a mobile engagement platform company for teams and event organizers. Hopscotch offers a complete set of in-venue and out-of-venue mobile services that inspire long-term fan loyalty and unlock new revenue streams. Hopscotch is founded on the principle that mobile apps should be easy as easy and fun to use and a snap for customers with any size budget to manage. Hopscotch's modular platform architecture enables quick and easy integrations with customers' most important partners. To find out more about Hopscotch, visit
gohopscotch.com
.
The 2016 NAHL Robertson Cup Championship begins in less thank a week and will be held from May 12-15 at the Braemar Ice Arena in Edina, Minnesota. The Robertson Cup crowns the NAHL's National Champion. The 2016 NAHL Draft is scheduled for Tuesday, June 7th at 1pm.