Wildcats win South with sweep, punch first ticket to Robertson Cup
May 2, 2016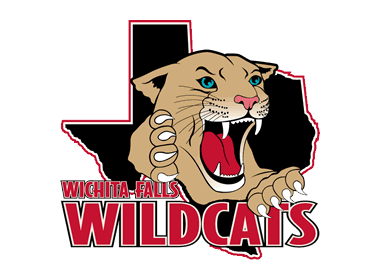 South Division Finals, Game 3: Wichita Falls 2 @ Topeka 1 (2OT) (Wichita Falls wins series, 3-0) – Andre Pison's goal late in the 2nd overtime gave the Wichita Falls Wildcats a 2-1 win in Game 3 as they swept their way to the South Division playoff title and earned the first of four spots in the 2016 NAHL Robertson Cup Championship beginning next week in Edina, MN.
The game was highlighted by some incredible goaltending from both Justin Kapelmaster of the Wichita Falls Wildcats and Tyler Johnson of the Topeka RoadRunners, both of whom are NCAA Division I commits.
Both of the goals in regulation came in the 1st period as Marshall Bowery scored first for the RoadRunners with assists to Max Harper and Johnny Walker. The Wildcats would answer seven minutes later on a goal from Austin Beaulieu with an assist to Aleksi Poikola.
The rest of the game was dominated by both goalies, who kept their teams in the game. Kapelmaster ended up with 41 saves in the win and Johnson had 37 saves, in what was the longest game in Topeka RoadRunners history.
Late in the second overtime, a shot from the point from Jeff Baum went wide, but Pison worked hard to get the rebound at the side of the net, which slipped through Johnson, sending the Wildcats to the Robertson Cup.
Wichita Falls will be either the #2 seed at the event, or the #1 seed should Fairbanks fail to advance out of the Midwest.