March 25, 2016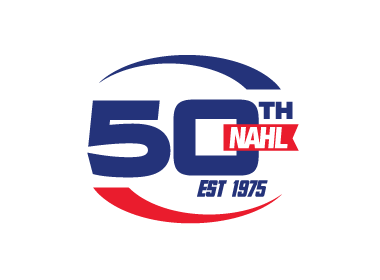 The NCAA has a big hockey weekend and dozens of NAHL alumni are involved for their various clubs. At the NCAA Division I level, at total of 62 NAHL alumni are playing on one of 16 teams that qualified and were selected to the event, which begins this weekend. UMass-Lowell, Denver University and Ferris State are the teams with the most NAHL alumni on them.
The NCAA Division III Final Four takes place this weekend in Lake Placid, New York. All four teams (SUNY-Geneseo, UMass-Boston, St. Norbert and UW-Stevens Point) have NAHL alumni them. A total of 39 NAHL alumni are spread amongst the four clubs.
The American Hockey Coaches Assocation named their NCAA Division III All-American Teams and five NAHL Alumni were named first team All-Americans:
Tyler Green, G, Wisconsin-Eau Claire (Wichita Falls/St. Louis)
Alex Brooks, D, Wisconsin-Stevens Point (Aberdeen/Kalamazoo/Janesville/Wichita Falls)
Chris Leone, D, Adrian (Kalamazoo/Wichita Falls)
Charlie Adams, F, Hamline (Austin)
Joe Kalisz, F, Wisconsin-Stevens Point (St. Louis)
The Atlantic Hockey Rookie of the Year was Mercyhurst defenseman Lester Lancaster, who played for the Springfield Jr. Blues in the NAHL this past season. Lancaster tied his teammate and fellow freshman Derek Barach for the Atlantic Hockey rookie scoring lead with 26 conference points. He tallied eight goals and 18 assists, while also proving to be an effective weapon on the power play, notching four of his eight goals that way. Lancaster also tied the Atlantic Hockey rookie defenseman scoring record with his 26 points, matching RIT's Al Mazur, who set the record in the 2006-07 season.
The Atlantic Hockey Best Defensive Forward is another award voted on by the coaches. This year's recipient was Air Force senior Ben Carey (Wenatchee Wild, 2010-12). Carey thrived on the penalty kill, blocking shots and also taking advantage of every opportunity to score a shorthanded goal. The senior scored nine goals in conference play, but four of those came while the Falcons were down a player, ranking only behind Zac Lynch for the conference lead in shorthanded goals. In all, Carey totaled 20 points, contributing 11 assists to his nine goals and carried a plus-six rating. Carey also received the Individual Sportsmanship Award in recognition of his demeanor both on and off the ice. Helping Carey's case is the fact that he committed just two penalties for four minutes during the 28-game conference season.
Former Austin Bruins goalie Eamon McAdam was not only named to the All-B1G 2nd team, but also signed an NHL Entry level contract with the New York Islanders this past week. The New York Islanders announced today that goaltender Eamon McAdam has agreed to a three-year, entry-level contract. He will join the Islanders' American Hockey League affiliate, the Bridgeport Sound Tigers, on an Amateur Tryout contract for the remainder of the 2015-16 season. McAdam, 21, completed his third season at Penn State University, posting a 13-8-1 record with a 2.98 goals against average and a .913 save percentage. The 6-foot-3, 190-pound goaltender's collegiate career totaled 44 games with a .905 save percentage. McAdam was the Islanders' third-round selection (70th overall) in the 2013 NHL Draft.
NAHL Alumni John Scott remains a household name (
read
)
Former Amarillo Bulls forward Greg Gibson signed with Florida in the ECHL (
read
)
Former Texas Tornado goalie Jimmy Kruger signed with South Carolina in the ECHL (
read
)