Amarillo goalie Martinsson makes NCAA DI commitment
March 23, 2016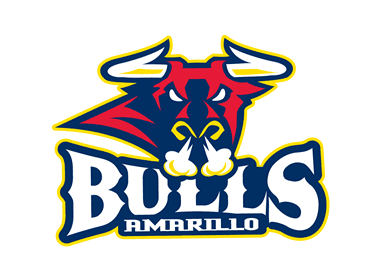 By Denis Puska, Amarillo Bulls
The journey for some junior hockey players takes them several thousand miles away from home in hopes of continuing their dream of playing at the next level whether in the National Hockey League or the NCAA.
Amarillo Bulls goaltender Anton Martinsson left his homeland of Sweden last year for Amarillo, TX where he has spent the past two seasons backstopping the team. Now, Martinsson will journey even farther for the next step in his hockey career, announcing today (Wednesday) his NCAA Division I College Commitment to the University of Alaska-Fairbanks (WCHA) for the 2016-17 season.
Martinsson said he is thrilled to be headed to Fairbanks, and added that the weight has been lifted off his shoulders. "It's going to be real different for me but a new experience in my life," said Martinsson. "Pro hockey and other stuff in Sweden will still be there in four years. This would probably bother me later in life if I turned this down."
Martinsson said his family is thrilled with the decision especially his father. "My dad is happier than I am because he is a hunter and can't wait to go up there and do some of that," said Martinsson.
Martinsson has emerged as one of the elite goaltenders not just in the South Division but in the entire NAHL. This year he has been among the leaders in minutes, saves, and games played. The Klippan, Sweden native has posted a 10-28-2-2 with a 3.02 Goals Against Average and a Save Percentage of .925 in 43 games. He recently took part in the 2016 NAHL Top Prospects in Plymouth, Michigan where he appeared in two games for the South Division team and allowed one goal in just over 60 minutes.
The 6-1, 185-pound back stopper burst upon the scene in October of the 2014-15 season where he served noticed that he was going to force in the circuit. He posted a record of 16-13-0-1 with a 3.10 Goals Against Average and a Save Percentage of .918. Martinsson said discussion with the coaches from the school began a couple of weeks ago and progressed quickly.
"They called me a couple of weeks ago and said they were interested and then, a few short days after that made me an offer," he said. "Just before our game on Saturday I called them to accept."
Martinsson said he wouldn't be where he is today without the Amarillo Bulls helping with his development. "The Amarillo Bulls organization has done a lot of great things and treated me fantastic," he said. "I couldn't have asked for anything more from the coaches and staff. The coaches have put in a lot of hours promoting us and I am very thankful to them."
Amarillo Bulls Head Coach Matt Nicholson couldn't be happier for Anton Martinsson in achieving his goal. "If anyone deserves it, it's Anton," he said. "He walks, talks, eats, trains like a Division I goalie. Anton's stock has continued to rise all season long. He is well respected in the dressing room so that says a lot to that you are not only getting your NCAA College Commitment, but everyone is generally happy for you."
Anton Martinsson becomes the 2nd member of the 2015-16 Amarillo Bulls to secure an NCAA College Commitment joining Joey Molinaro (Niagara University).