Officials earn promotions to college, professional ranks
August 16, 2010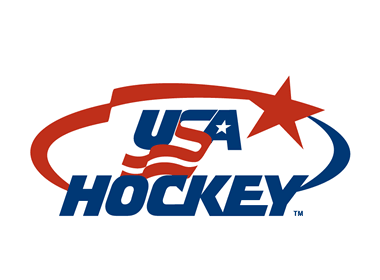 A number of former participants of the USA Hockey Officiating Development Program (ODP) who previously worked in the North American Hockey League (NAHL) as part of their development have been signed to officiate at various levels of professional or collegiate levels of hockey during the 2010-11 season.

National Hockey League (NHL) linesman and president of the NHL Officials' Association Brian Murphy, from Dover, N.H., heard about the promotions while helping instruct at a USA Hockey-sponsored officials clinic in Cromwell, Ct.

"I'm pleased to see ODP participants recognized," said Murphy. "I wish something like this program had existed when I first started. The program provides tremendous opportunities for young officials."

Murphy began working in the NHL during the 1988-89 season. He's one of several current or former NHL on-ice officials who spend personal time working with ODP members.

Former ODP participants who most recently moved up include Brian Pancich, who worked about 40 games in the NHL and 40 games in the American Hockey League (AHL) last season. He has been signed to a full-time contact with the NHL for the 2010-11 season. Pancich, a native of Great Falls, Mont., worked his fifth straight Calder Cup Finals in the AHL last season. He is a 2008-09 graduate of the ODP.

He joins other three other former ODP participants - Brian Pochmara, Chris Ciamaga and David Banfield - on the NHL staff.

Okemos, Mich., resident Tim Mayer also accepted a full-time position with the AHL as a referee for the 2010-11 season. Mayer, who worked in the ECHL the past two seasons, is a recent graduate of Michigan State University. He spent three years in the ODP before moving on to the ECHL. Mayer began his professional career in the Southern Professional Hockey League (SPHL).

Judson Ritter, of Nazareth, Pa., who spent three seasons working in the ODP, will move to a full-time position as linesman splitting his time between the ECHL and AHL. This past season, Ritter was selected to work in the first round of the AHL playoffs. He began his professional career as a linesman in the SPHL.

They join seven current referees and 23 linesmen with ODP experience who are currently working in the AHL.

In addition, the ECHL has added referees Colin Kronforst (Chicago) and Curtis Marouelli (Edmonton), plus linesmen Alex Stagnone (Holbrook, Mass.) and Mike Sheehan (Denver) to its officiating staff for the upcoming season.

Meanwhile, the newly expanded Central Hockey League (CHL) has added referees Boone Bruggman (Wenatchee, Wash.) and Geoff Miller (North Hampton, N.H.) to its staff.

In collegiate hockey, Dana Penkivech (Apple Valley, Minn.), a recent graduate of North Dakota State University, has joined the officiating cadre of the Western Collegiate Hockey Association (WCHA) as a linesman.

"USA Hockey and the ODP staff congratulate the most recent group of officials who have used the ODP and experience with USA Hockey member organizations and ODP partners to gain the training, experience and recognition to earn career advancement," said OPH coordinator Scott Brand.

The USA Hockey ODP is in its 13th season of existence. The signings continue a trend of successful placement of ODP graduates in professional and collegiate leagues across North America. More than 300 officials have used the program as a springboard to officiate at the professional, collegiate and international levels of hockey.