Titans shutout Knights in Tuesday morning game
February 9, 2016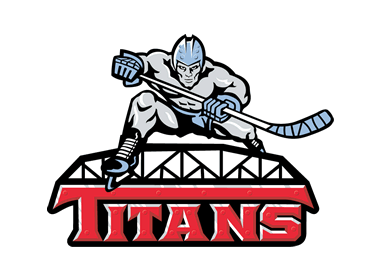 New Jersey 4 @ Wilkes-Barre/Scranton 0 – Titans goalie Spencer Wright made a season-high 47 saves on his way to his first career NAHL shutout as the New Jersey Titans moved to within a point of 1st place in the East with a 4-0 shutout of Wilkes-Barre/Scranton in an early game on Tuesday.
After a scoreless 1st period, the Titans got on the board late in the 2nd period, with what turned out to be the eventual game-winning goal from Brad Becker, who scored his third goal of the season with assists to William Riedel and Darren Brady.
The Titans added three more goals in the 3rd period to secure the win. Anthony Cusanelli scored on the power play to make it 2-0 with assists from Jesse Farabee and Bruno Birzitis. Five minutes later, it was Roberts Smits getting on the board for his 6th goal in a Titans uniform with assists to Riedel and Michael Gelatt. Joseph Schuler added an empty-net goal at the buzzer to complete the scoring.
Andrey Svistunov played well in the Knights loss, making 43 saves on 46 shots faced. The win moved the Titans to within a point of 1st place Aston in the East.