Minot forward Jennings makes NCAA DI commitment
February 5, 2016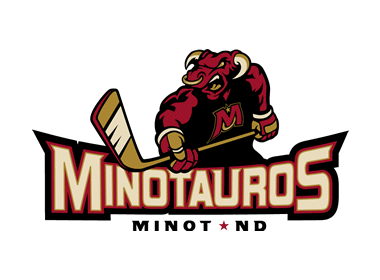 By Ken Oda, Minot Minotauros
The Minot Minotauros coaching staff believed they traded for an NCAA Division I quality player two weeks ago and now that belief has been confirmed as forward Matt Jennings has committed to play NCAA Division I hockey at Dartmouth College in the ECAC.
Jennings is committed for the 2018-19 school year which means he still has the rest of this season along with two more to play for the Minotauros before moving on to Dartmouth.
Jennings, 18, is in his first season in the NAHL. Prior to coming to Minot, Jennings posted eight goals and 17 assists for 25 points for the Topeka Roadrunners. The Tauros traded for Jennings on January 25th knowing that he was rehabbing an injury. He has been practicing with the Tauros since the trade and hopes to debut soon pending a final go ahead from the medical staff.
Tauros head coach Marty Murray explained that Jennings' commitment confirmed what he believed about him before the trade. "Matt has been a sought after player in the college ranks, there were several schools that had interest. We're looking forward to getting him in the line-up, he plays a 200-foot game and can help us on both special teams as well," said Murray.
Jennings was quick to thank those who have helped him reach his goal of playing college hockey. "I wouldn't be here without my parents [Steve and Kris Jennings] and family of course, and all the coaches and teammates who have helped me grow over the years."
Jennings said he chose Dartmouth for two reasons, "the education offered will leave me in a good place after hockey and the hockey program is great which will give me every opportunity to succeed in the game."