Jackalopes, Knights win on Thursday
February 5, 2016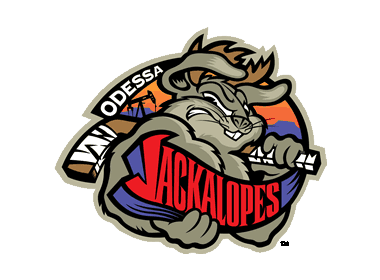 Wichita Falls 2 @ Odessa 3
- Jon Flakne stopped 31-of-33 shots faced and the Odessa Jackalopes (15-19-4) earned their first win against the Wichita Falls Wildcats (32-8-3), 3-2, Thursday night at Ector County Coliseum. After an early Gray Marr penalty gave Wichita Falls early momentum, Trent Dillinger poked home an even strength goal at 14:48 to give the Cats an opening period lead. The Jacks settled into the period and found the equalizer when Derek Brown snuck a backhand shot past Justin Kapelmaster at 17:46. In the second, Odessa used back-to-back slashing penalties against Wichita Falls to seize the second period momentum and took its first lead when Cooper Zech feathered a back-door pass from the point to his brother Zach who snipped it in the open cage on the far side just before the Cats penalty kill expired at 7:34. The Jacks extended their lead to 3-2 in the third when Dakoda Menslage sniped a shot from the point on the power play past Kapelmaster at 7:07. The final period was littered with penalties but Ben Lown got the Cats within one at 17:14. After Kapelmaster left his net with a minute 1:11 the Jacks weathered the Wildcats final flurry and held on for the win. Kapelmaster (23-5-1) took the loss making 24 saves on 27 shots.
Boxscore
Wilkes-Barre/Scranton 5 @ New Jersey 2
– The Wilkes-Barre/Scranton Knights scored twice in the 1st period and twice in the 3rd period to away late to win by a 5-2 score on the road against New Jersey. The Knights took a 2-0 lead in the 1st period with goals from Braden Brown and Zach Remers. The Titans pulled within one in the 2nd period as Bruno Birzitis took advantage of a bounce off the boards at 8:24 of the second period. He took it to the high slot and snapped a shot that zipped past the glove of Wilkes-Barre/Scranton goaltender Grant Valentine. Dakota Ford and Danny Weaver recorded assists. The Knights lead increased back to two six minutes later on a strike from Jacob Hamacher, but the Titans immediately responded, getting another goal from Birzitis, just 59 seconds later. However, two more Knights goals in the 3rd period from Tanner Bennett and Dmitriy Zaitsev secured the win. Valentine made 35 saves in the win, while Spencer Wirght made 21 saves in the loss.
Boxscore