Gongshow Flow of the Month winner for January announced
February 4, 2016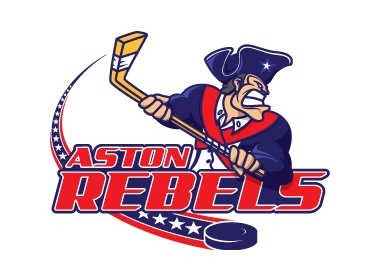 The New Year is here and the month of January provided us with some great suggestions from players and fans on who has the best flow. With only a couple month remaining in the 2015-16 regular season, there has been plenty of time for players to grow out their hair and strut their stuff.
With that said, the North American Hockey League (NAHL) announced its GONGSHOW Flow of the Month winner for January 2016.
The winner this month is goalie Trevor Micucci from the Aston Rebels.
The 18-year-old native of Buffalo, New York has been a important part of the Rebels 1-2 goaltending tandem, which has vaulted the team into 1st place. Micucci (5'11/160) has appeared in 21 games to date, posting a 11-8-1 record with two shutouts, a 2.55 goals against average and a 92.1% save percentage, which ranks in the NAHL's Top 10.
But, as good as his game between the pipes has been, Micucci takes his game to the next level with the flow. Honestly, it is probably one of the nicest manes of hair we have seen to date.
First, is the full-bodiedness of his hair. Every single part of the head has a great amount of salad on it and he has accentuated it with a great and feathered look. It definitely requires attention of a brush, a blow-dryer and daily styling maintenance. Just an all-around great head of hockey hair.
This is exactly the type of flow that players should have at this point in the season and leave it to a goalie to get it right. We know Trevor's locks will shine through that mask. Congrats Trevor… and for his effort, he will be receiving a GONGSHOW Gear hat.
For the fifth season in a row, GONGSHOW is the exclusive sponsor of the Flow of the Month promotion exclusively on the NAHL and GONGSHOW Twitter sites
@NAHLHockey
and
@GONGSHOWGEAR
.
Fans and players alike are encouraged to submit photos of their best 'hockey hair' or 'flow' via Twitter by the end of every month during the regular season.
To enter the contest for the month of 'Flowburary', submit your best
#FlowoftheMonth
pictures by February 29th to
@NAHLHockey
and
@GONGSHOWGEAR
. Two winners will be selected in the beginning of March. Winners will receive a GONGSHOW Gear hat.
GONGSHOW Gear Inc. (GONGSHOW) is the Official Lifestyle Hockey Apparel of the NAHL. GONGSHOW is also the sponsor of the NAHL TV platform on the NAHL website at NAHL.com. GONGSHOW is recognized as the hockey good industry's premier manufacturer of innovative, high quality, fashionable and trend setting clothing apparel for hockey athletes of all ages and abilities.