Bobcats alone in 1st place after 3-1 win over Wings
January 28, 2016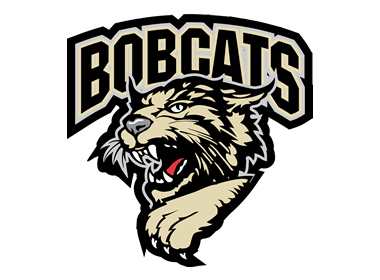 Abderdeen 1 @ Bismarck 3 - Emotions were high through the end of the game as the Bismarck Bobcats fended off a late rally to top the Aberdeen Wings 3-1 Wednesday at the VFW Sports Center in Bismarck.
A strong first period effort by the Bobcats culminated in a go-ahead goal from co-captain Cole Souto, who took a cross-ice pass from Harrison Aide, juked Wings keeper Peter Thome to the right and tucked a forehand home with 5:14 remaining in the frame.
Just 3:14 later, Aide set up another pretty goal—this time on the power play—threading a cross-ice to Tobias Fladeby who fired a rising one-timer from just above the goal line that beat Thome inside the right post to make it 2-0 Cats after one.
Neither team could break through in the second period, or in the first 18 minutes of the third, for that matter.
Aberdeen broke up the shutout bid for Bobcat goalie Hunter Shepard with 1:47 to go in the game with Thome pulled for the extra attacker as Matt Pulver made a point-blank redirect of a Ryan Cook slap shot to bring the score to 2-1.
Winger Travis Wood snuffed out the Wings' comeback hopes with 28 seconds left, launching a half-ice shot into the empty net for the final 3-1 count.
The Wings managed four more shots after Wood's long-range tally but Shepard turned them all aside to nail down the victory.
In all, Shepard stopped 25 of 26 to pick up his 21st win of the year; Thome made 17 saves but couldn't avoid the loss.
With the rest of the division idle Wednesday, the Bobcats (22-13-1, 45 pts) jumped into sole possession of first place ahead of Austin (21-16-1, 43 pts) and Minot (20-16-3, 43 pts). It is the first time the Cats have been alone atop the Central Division since February of 2014 (story by Paul Teeple).