Odessa defenseman Zech makes NCAA DI commitment
January 24, 2016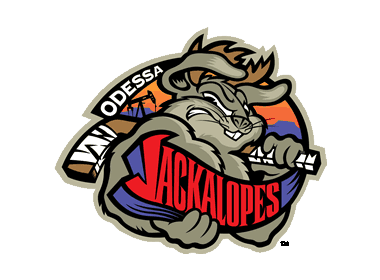 By Nick Nollenburger, Odessa Jackalopes
The Odessa Jackalopes, proud members of the North American Hockey League (NAHL), are excited to announce that defenseman Cooper Zech has committed to play NCAA Hockey at Division I Alaska Fairbanks beginning in 2018-19 season.
"Alaska was too good of an opportunity to pass up," said Zech. "Being a Michigan kid, I grew up fishing and being outdoors, and I can't wait to get to spend four years in such a beautiful place."
The South Lyon, Michigan native has been one of Odessa's most consistent defenseman despite being its youngest player on the roster (17). Zech has 16 points (4 goals, 12 assists) through 32 games with a +1 rating and 64 PIM.
Zech's commitment means he will be a future teammate at Alaska-Fairbanks with current teammate Danny Kiraly, who committed in early November. Zech has continuously proved his 5'8" 150 lb. frame is not an obstacle but an advantage. The former Victory Honda U18 product has a distinct knack to play with an edge often associated with larger players while also using his quickness to avoid big hits.
Zech joins defensemen Danny Kiraly (Alaska-Fairbanks) and Ben DiMaio (Dartmouth), plus, forwards Jon Russell (Harvard), Derek Brown (Niagara), Pierce Pluemer (Air Force), and goaltender Dean Shatzer (Dartmouth) as Jacks players committed to NCAA Division I programs.
"Cooper plays beyond his years, he's such a smart player for his young age and were proud of him for making this decision, he deserves it," said Jacks head coach Greg Gatto.