Wichita Falls goalie Kapelmaster makes NCAA DI commitment
January 21, 2016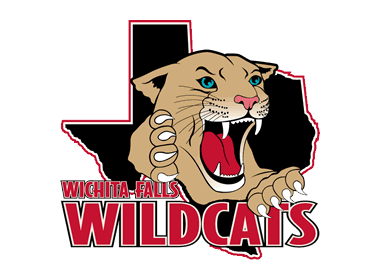 By Alex von Keudell, Wichita Falls Wildcats
Wichita Falls Wildcats and NAHL goaltender Justin Kapelmaster has committed to play NCAA Division I hockey at Ferris State University earlier this week. He will begin his college hockey career at the start of the 2016-17 season for the Bulldogs in the WCHA.
"I can't thank my past and present coaches enough," Kapelmaster said. "This long journey of hard work and dedication has finally paid off and I can't thank my family enough for their support throughout my hockey career leading up to this point."
Ferris State has helped many along their way to the NHL over the years. Colorado Avalanche defenseman Zach Redmond, Pittsburgh Penguins winger Chris Kunitz, and Detroit Red Wings Head Coach Jeff Blashill are among the notable Ferris State alumni. In addition, head coach Bob Daniels is also an coaching alumni of the NAHL.
"Justin has worked hard and persevered throughout to reach his dream of playing college hockey," Wildcats Head Coach John LaFontaine said. "He is very excited and humbled to have the opportunity to suit up for such a strong program Ferris State University offers. His maturity and compete level will help him contribute to their strong tradition."
Kapelmaster has backstopped the Wildcats to a successful campaign all season long. He leads all NAHL goaltenders in wins with 21, and he boasts an impressive 1.95 goals against average and a .926 save percentage. He was also named the Vaughn Hockey NAHL Goaltender of the Month back in November.
A native of Coral Springs, Florida, Kapelmaster is no stranger to moving around North America for his hockey career. Before coming to Wichita Falls, he played junior hockey in New York and in Trenton, Ontario. Big Rapids, Michigan will be the next stop on a long journey for Justin Kapelmaster, who is now the sixth player on the Wildcats' active roster to have committed to a Division I program.