NAHL players Buncis and Fladeby off to World Juniors
December 9, 2015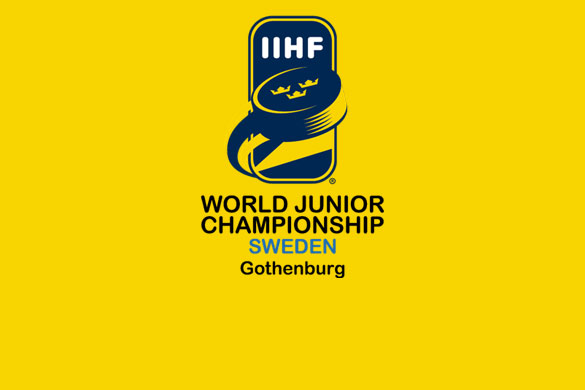 Two current NAHL players have been chosen to represent their respective countries at the 2016 U20 Division I-Group A World Championships in Vienna, Austria, from December 13-19.
They include Johnstown Tomahawks forward Filips Buncis, who will represent Latvia and Bismarck Bobcats forward Tobias Fladeby, who will represent Norway.
Follow the tournament
here
.
Buncis, a native of Jelgava, Latvia, has earned six goals and six assists (12 points) in 24 games with the Tomahawks this season. He also attended New York Islanders rookie camp during the summer of 2015.
"Filips came back to our team a new player this season I feel," Tomahawks head coach Mike Letizia said. "He always possessed good skills and size, but in my opinion he has taken it to a new level. He plays 200 feet, and he plays the game the right way every shift with skill, jam and smarts."
Letizia commented that Buncis always tries to get better every day not only as a player but a teammate.
"I could not be happier for him on being selected to play for his country at this event, he is truly deserving and we wish him nothing but success during his participation," Letizia said.
For the sixth time in eight years, the Bismarck Bobcats will send an active skater to the IIHF's annual World Junior Championships as forward Tobias Fladeby will suit up for Team Norway starting Sunday.
"It is an honor to be able to play for my country, of course," expressed Fladeby, who departs the Bobcats amid a five-game point streak, "and I'm also proud to be able to represent the Bobcats at World Juniors this year."
Norway will be playing in Division I, Group A, of this year's tournament; the winner of the group will be promoted to the main U20 tournament for 2017 to face perennial powers such as the United States, Canada, Russia, Finland and Sweden.
In past years, Bobcat forwards Nick Jensen (Denmark, 2009), Nikolaj Rosenthal (Denmark, 2011), Filip Starzynski (Poland, 2012 and 2013) and Oskars Batna (Latvia, 2015) have all gone to represent their countries--all in Division I.
Fladeby departed for Norway for the national pre-tournament camp and will return to the Bobcats for their December 30 game at Minot.