Huebel takes head coaching reins in Alaska
April 30, 2010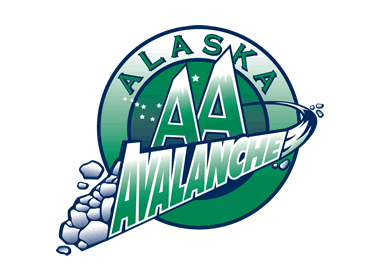 The Alaska Avalanche has announced that Brian Huebel has been named the team's new head coach. He replaces Dave Boitz, who will serve as the club's general manager.

Huebel served as an assistant coach and the recruiting coordinator for the Avalanche this season.

"Brian has showed that he's an extremely hard-working, committed coach," said Boitz. "We believe that his attitude and competitiveness will continue to move our program in the right direction."

"I'm looking forward to this opportunity and the challenges ahead as we work on becoming a top team in the West Division and the entire NAHL," said Huebel.

Before joining the Avalanche, Huebel was the general manager and assistant coach for the Wisconsin Mustangs of the Tier III Junior A Minnesota Junior Hockey League (MJHL) from 2006-08. The Mustangs were named the league's organization of the year in 2007.

Still active in the Wisconsin Amateur Hockey Association, Huebel also served as the assistant coach of Beaver Dam (Wis.) High School's varsity team from 2002-05 and in 2008-09. He also coaches at USA Hockey Select Festivals.

Huebel played college hockey as a defenseman at Marian University (MCHA) in Fon du Lac, Wis., where he earned his bachelor's degree.

Given his familiarity with the organization and the players, all of whom have been recruited by himself and Sean Fish, the Avalanche's assistant coach, Huebel is eager to build on the program's recent success.

"We made great progress with our players, and we'll continue to do so for them to achieve their goals of playing Division I college hockey," said Huebel. "This transition has been a smooth one because of not only knowing the players well, but also the great relationships that have been developed with Dave and owner Mark Lee."

In his second year as Alaska's head coach this season, Boitz guided the team to a second-place regular-season finish in the league's West Division with a 32-19-7 mark (71 points). Six players from this year's team have NCAA plans in place.

"We feel we've made a huge jump, competitively," said Boitz. "We still have a ton of work to get our program up to snuff off the ice, and I'll be doing my best to do just that.

"I didn't feel I could do the necessary work in the community and still do the players justice. We've made a decision to keep our head coach free from getting caught up with the daily operations of the business and just let him focus on coaching hockey and recruiting."

"Dave has developed a solid foundation with the organization in his first two years here, and our task, as coaches, is to make continued progress," Huebel added.