RoadRunners' Johnson headed to St. Cloud State
April 29, 2010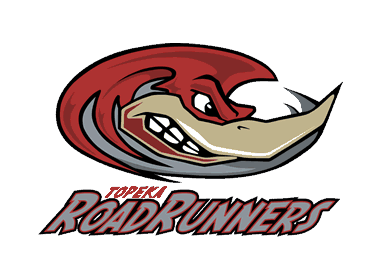 The Topeka RoadRunners have announced that forward Bryce Johnson has committed to St. Cloud State University (WCHA) for next season.

Johnson, from Grimes, Iowa, finished tied for 13th in league scoring this year with 54 points on 19 goals in 58 regular-season games. He was also a plus-16.

"I've always wanted to play in the WCHA, and it's in the Midwest so it's close to home. That and I wanted to go to a decent-sized school," said Johnson.

Though the RoadRunners' season ended earlier than anticipated, Johnson can't say enough his time in Topeka, in particular the team's coaches: head coach Scott Langer and assistant R.J. Enga.

"I learned so much this season from both of them," said Johnson. "It's a long season, and I know they worked their butts off not just for me, but my teammates as well.

"There's a lot of players out there fighting for a limited number of Division I spots, and the coaches do a great job of promoting us to the next level."

"Bryce was un-drafted and un-tendered, but certainly on our radar," said Langer. "He came ready to work; he was very determined, and he clearly proved he belonged."

Johnson is also quick to credit the RoadRunners fans and his teammates for helping him earn a Division I opportunity.

"I'll always be grateful for my time as a RoadRunner," said Johnson, who plans to pursue a major in Business and Finance at St. Cloud. "I'll miss everything here (in Topeka). It's been a great experience.

"I just want everyone to know that their support is what makes all of this possible. We (the players) talk about it on the bus, in the locker room; it's amazing to play for such enthusiastic fans, easily the best fans in the league."

Johnson is the sixth RoadRunner from this year's team to commit to a Division I school, joining Cole Schneider (University of Connecticut), Kevin Ryan (Niagara University), Erik Higby (Northern Michigan), Tony Thomas (Air Force Academy) and Nickolas Gatt (Alabama-Huntsville).