Maine lands Tornado's Sullivan
April 28, 2010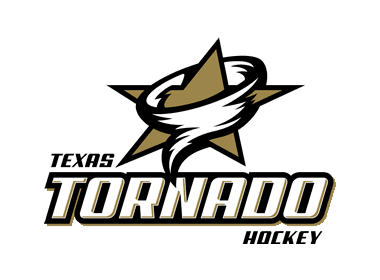 The Texas Tornado has announced that goaltender Dan Sullivan has committed to the University of Maine (Hockey East) for next season.

He's the 12th player who competed in January's Sherwood/NAHL Top Prospects Tournament to commit to a Division I school after the event.

"Sully started at a high level this year and, because of his work ethic and willingness to learn, he just got better and better," said Tornado head coach Tony Curtale. "Dan is going to an outstanding program at Maine and I have no doubt he'll be a big factor in their future success."

Named to the NAHL All-South Division this season, Sullivan, a 21-year-old from York, Pa., appeared in 51 regular-season games for the Tornado, posting a 3.08 goals-against average and a .912 save percentage.

In five playoffs games, Sullivan fashioned an impressive 1.65 goals-against average and a .949 save percentage.

Curtale and the Tornado have developed a number of elite goaltenders over the years, including Ben Bishop, who played at Maine, Al Montoya, Dave McKee, Brandon Crawford-West and Ron Vogel.

"Sully is right there with that group," said Curtale.

The other Top Prospects players who have committed to Division I schools since the event are: Alaska Avalanche defenseman Jake Parenteau; Bismarck Bobcats forwards Ben Danford (Canisius College) and Casey Kleisinger (Air Force Academy) and goaltender Ryan Faragher (Dartmouth College); Fairbanks Ice Dogs forward Justin Kirchhevel (University of Alaska-Anchorage) and defenseman Josh Nelson (Minnesota State-Mankato); Janesville Jets forward Rui Encarnacao (University of Connecticut); Owatonna Express forward Cory Thorson (St. Cloud Sate University) and defenseman Jake Sloat (Bowling Green State University); Topeka RoadRunners forward Erik Higby (Northern Michigan University); and Wenatchee Wild forward Shawn Pauly (Air Force).

View the complete NAHL College List here.