RoadRunners get fit program a hit in the community
October 16, 2015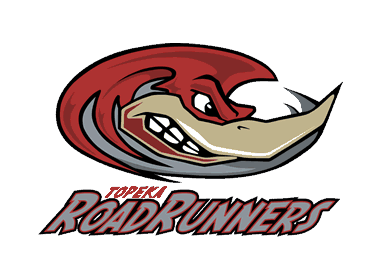 By Tim Hrenchir, Topeka Capital Journal
Helping children learn to read and learn to stay active.
That is what Topeka RoadRunners hockey players in the NAHL do as they visit numerous schools here through programs called "Reading with the RoadRunners" and "RoadRunners Get Fit."
The RoadRunners have contributed an average of 1,224 volunteer hours a year to this community since they came to Topeka in 2007, said Tiffany Langer, the team's director of sales and marketing.
Thirty-two youngsters watched attentively this past week as RoadRunners forwards Matt Jennings and Cam Strong talked about their sport at a RoadRunners Get Fit after-school program in the gym at Farley Elementary School. Jennings, 18, and Strong, 20, then joined the children in a spirited game of floor hockey.
Strong said afterward that he and his teammates love getting out and interacting with people.
"It's a chance for us to give back to the community that supports us," he said.
The RoadRunners play their home games in the Kansas Expocentre's Landon Arena. The team competes in the junior amateur North American Hockey League, where players work to realize their dream of moving up to play Division I college hockey, Langer said.
The NAHL's players range in age from 16 to 21. They live with host families and are required to either take classes or hold a job, with most choosing to take online courses, Langer said.
The RoadRunners make a point to develop team members both as hockey players and as people, Langer said.
"This is about so much more than just hockey," she said.
The Reading With the RoadRunners and RoadRunners Get Fit programs are targeted at helping the team's players gain community awareness and making Topeka a better place, Langer said.
She said the children who benefit from those programs have no other athletic role models who come interact with them in their schools.