April 21, 2010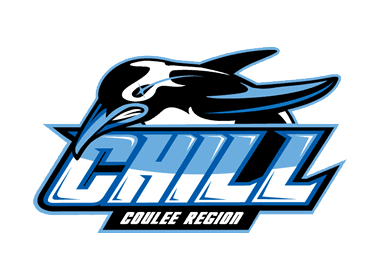 The Coulee Region Chill, which will begin play in the North American Hockey League (NAHL) next season, has announced the unveiling of its logo.

The logo was designed by Sammy Gross of 144Design.

"Perhaps the greatest challenge in the design process was creating an identity for a name that doesn't have an obvious mascot," said Gross. "The first renditions actually didn't even incorporate a mascot at all, they were strictly typographical treatments. The incorporation of the penguin accomplished the sleek and edgy quality we were striving for."

The Chill, which relocated from North Iowa, will play its home games at OmniCenter in Onalaska, Wis.

"Our goal was to create a custom logo that would set the team apart from Day 1," Gross added. "What we landed on was well thought out and holds together nicely as a brand. I commend the Chill organization; it made the right move in getting this off on the right foot."

For more information on the Chill, visit CRChill.com.