Five NAHL goalie alums named to Mike Richter Award watch list
October 9, 2015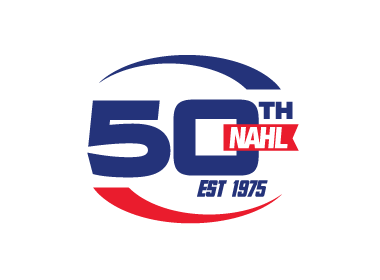 Let's Play Hockey and the Herb Brooks Foundation announced today the 20 goalies named to the watch list for the 2016 Mike Richter Award, which annually honors the most outstanding goaltender in NCAA Division I men's hockey.
The list includes five goalies who previously have played in the NAHL. The winner of the third annual award will be announced at the 2016 NCAA Men's Frozen Four in Tampa, Fla.
The NAHL alums are:
Michael Bitzer, Bemidji State (Alexandria Blizzard, 2011-12)
Tommy Burke, Bowling Green (Bismarck Bobcats, 2010-12)
Evan Cowley, Denver (Wichita Falls Wildcats, 2012-13)
Kasimir Kaskisuo, Minnesota Duluth (Minnesota Wilderness, 2013-14)
James Kruger, Dartmouth (Texas Tornado, 2010-11)
The list also includes one NAPHL alumni:
Thatcher Demko, Boston College (California Titans 16U, 2010-11)
Goalies on the Mike Richter Award watch list are chosen by members of Let's Play Hockey, utilizing both past performance and future potential. Freshmen are not included on the first list of the season. Additions and deletions to this list, including freshmen, will be made as the 2015-16 season unfolds. Connor Hellebuyck (an NAHL alumni of the Odessa Jackalopes) of UMass Lowell won the inaugural Mike Richter Award in 2014.
Candidates for the Mike Richter Award will be determined by nominations from all 60 NCAA Division I men's hockey head coaches. The finalists and winner are selected by a committee of coaches, scouts and members of the media.
Criteria for the Mike Richter Award:
- Candidates must display outstanding skills on the ice
- Candidates should be in good academic standing at an NCAA college or university
- Consideration should be given to academic achievement and sportsmanship
- Candidates must comply with all NCAA rules; be full-time students at an NCAA college or university; and complete 50 percent
or more of the season
- Consideration should be given to the candidate's activities in the community