Ice Dogs' Kirchhevel decides on Alaska-Anchorage
April 16, 2010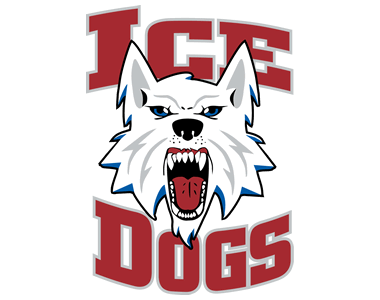 The Fairbanks Ice Dogs have announced that forward Justin Kirchhevel has committed to the University of Alaska-Anchorage (WCHA) for next season.

He's the 11th player who competed in January's Sherwood/NAHL Top Prospects Tournament to commit to a Division I school after the event.

"This is a deserving opportunity for Justin and we couldn't be happier for him and his family," said Ice Dogs head coach Josh Hauge. "He's a terrific player and a terrific person and he'll be a tremendous asset to the UAA program."

Kirchhevel, a 20-year-old from Brookings, S.D., who started the year with the St. Louis Bandits before being acquired by the Ice Dogs, totaled 16 goals for 33 points in 39 regular-season games.

He's the ninth player from this year's Ice Dogs team to commit to a Division I program, including forward Mark Pustin, who is also a UAA recruit.

The other Top Prospects players who have committed to Division I schools since the event are: Alaska Avalanche defenseman Jake Parenteau; Bismarck Bobcats forwards Ben Danford (Canisius College) and Casey Kleisinger (Air Force Academy) and goaltender Ryan Faragher (Dartmouth College); Fairbanks defenseman Josh Nelson (Minnesota State-Mankato); Janesville Jets forward Rui Encarnacao (University of Connecticut); Owatonna Express forward Cory Thorson (St. Cloud Sate University) and defenseman Jake Sloat (Bowling Green State University); Topeka RoadRunners forward Erik Higby (Northern Michigan University); and Wenatchee Wild forward Shawn Pauly (Air Force).

View the complete NAHL College List here.