Bobcats' Faragher commits to Dartmouth
April 13, 2010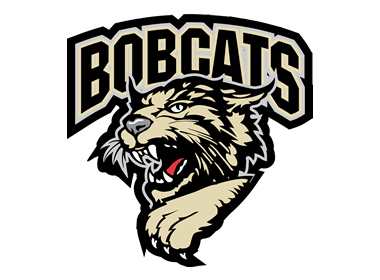 The Bismarck Bobcats have announced that goaltender Ryan Faragher has committed to Dartmouth College (ECAC) for the 2011-12 season.

He's the ninth player who competed in January's Sherwood/NAHL Top Prospects Tournament to commit to a Division I school after the event.

"I'm really excited to have my college plans set now, especially now that we're in the playoffs," said Faragher. "Having that external pressure out of the way is a big lift because all I have to worry about is Alexandria (the Blizzard, the Bobcats' divisional final opponent) and getting to nationals."

In his first year as a Bobcat, Faragher ranked third among NAHL goaltenders in both goals-against average (2.17) and save percentage (.921) in 38 regular-season games. He was also fourth league-wide with 23 wins.

Faragher posted 43 saves in his first playoff win over Albert Lea on Friday as the Bobcats completed a three-game sweep of the fourth-seeded Thunder.

"Ryan is already a top goaltender in the North American Hockey League, statistically," said Bobcats head coach Byron Pool. "So (Dartmouth) Coach (Bob) Gaudet made a shrewd move in picking him up for the 2011-12 season, because he'll only improve next season under the guidance of (Bobcats assistant coach and former goaltender) Layne Sedevie."

Dartmouth, located in Hanover, N.H., is a member of the prestigious Ivy League of eastern private colleges and is world-renowned for its academic reputation.

"I'm undecided on my major as of right now," said Faragher. "I feel lucky that I have a full year to weigh all my options in terms of what I want to study. I can't go wrong though; having a Dartmouth education will set me up wonderfully for the rest of my life."

"The entire Bobcat Hockey organization is extremely proud of Ryan for his accomplishment in securing his path to collegiate hockey," added Pool, who himself played in the ECAC with Colgate from 1996-2000. "Ryan is the hardest worker on our team; everyday he's the first one on the ice and the last one off, and his commitment to Dartmouth is richly deserved."

The other Top Prospects players who have committed to Division I schools since the event are: Bobcats forwards Ben Danford (Canisius College) and Casey Kleisinger (Air Force Academy); Fairbanks Ice Dogs defenseman Josh Nelson (Minnesota State-Mankato); Janesville Jets forward Rui Encarnacao (University of Connecticut); Owatonna Express forward Cory Thorson (St. Cloud Sate University) and defenseman Jake Sloat (Bowling Green State University); Topeka RoadRunners forward Erik Higby (Northern Michigan University); and Wenatchee Wild forward Shawn Pauly (Air Force).

View the complete NAHL College List here.