Tomahawks, Johnstown relish Hockeyville USA game
September 30, 2015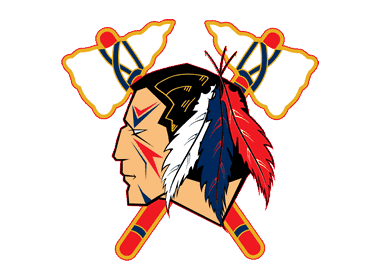 Stories by the Tribute-Democrat
Johnstowners beamed with pride, enthusiasm and optimism on Tuesday. And it was all because of Kraft Hockeyville USA.
For a city that has endured its share of struggles over the past decades – the collapse of the steel industry, a devastating flood and ongoing brain drain – hosting a National Hockey League preseason game between the Tampa Bay Lightning and Pittsburgh Penguins that was broadcast nationwide by NBC Sports Network gave members of the local community a chance to simply feel good about themselves.
"I don't think we've ever seen this town with this kind of buzz," Johnstown Tomahawks play-by-play announcer Rick Hull told Essential Pittsburgh's Paul Guggenheimer. "People are so happy and it's just a celebration of Johnstown hockey in general. I don't think anything could pull the plug on that."
The city won the Hockeyville title, along with $150,000 for repairs to the Cambria County War Memorial Arena and the opportunity to hold the preseason game, by beating out nine other finalists in a voting process earlier this year. Individuals, businesses, the Johnstown Tomahawks junior hockey team or the North American Hockey League and other organizations rallied together to create a region-wide get-out-the-vote message.
Captain Logan Hudson said the Johnstown Tomahawks had similar reactions when seeing the new-look arena for the first time. "I was amazed," Hudson said. "The lighting, especially, was brighter everywhere in the arena. The ice is brighter. It's going to definitely be better for the players."
"Johnstown has a lot of events, but it doesn't seem like they pull everybody together, just small groups involved in certain things," Adam Ciner, a Jackson Township resident, said. "It's nice to see something that brings everybody together."
The game provided many local fans a chance to watch their favorite hockey team – the Penguins - in person.
"It's cool to see them playing on our home rink," Jackson Rupert, a member of the Johnstown Jets youth hockey team, said. "It's really fun."