Geoffrion wins Hobey Baker Memorial Award
April 9, 2010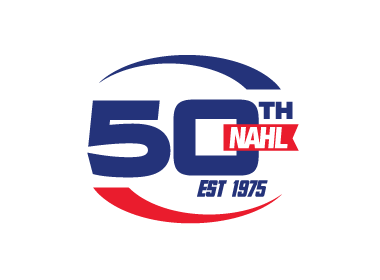 University of Wisconsin (WCHA) senior forward Blake Geoffrion, who played in the North American Hockey League (NAHL) from 2004-06 as a member of the U.S. National Team Development program, was named the recipient of the 2010 Hobey Baker Memorial Award, given annually to college hockey's top player.
Geoffrion is also the brother of Motor City Metal Jackets forward Brice Geoffrion, a University of Alabama-Huntsville (Independent) recruit.

Geoffrion has had a superb season helping guide his Badgers to the Frozen Four championship game and was named MVP of the recent West Regional. The senior forward and tri-captain of Wisconsin accumulates plenty of minutes every game, skating a regular shift, taking key faceoffs, manning the power play and is the top forward on the penalty kill. Blake Geoffrion becomes the first Wisconsin Badger to win the Hobey.

Hobey Baker was the legendary Princeton hockey player known as America's greatest amateur athlete in his day. He redefined how the game was played with his coast-to-coast dashes in an era when hockey was contested with seven players and no forward passes. Baker died testing a repaired aircraft at the end of World War I following his military service. Hobey criteria includes strength of character on and off the ice, displaying outstanding skills in all phases of the game, sportsmanship and scholastic achievements. Geoffrion was selected from a group of 10 finalists by the votes of a 24-member selection committee, along with the results of an online fan ballot.

Geoffrion's highly productive season included finishing second in WCHA conference scoring with 34 points in 25 league games including 19 goals with 11 coming on the power play. Overall, Geoffrion has 28 goals and 22 assists for 50 points in 39 games. He ranks tied for second in the nation in goal scoring and is first in the country with 15 power play goals. Geoffrion has an amazingly high shooting percentage of 23 percent and an equally remarkable 59 percent winning percentage on faceoffs. Wisconsin finished second in the WCHA regular season standings and third at the WCHA Final Five playoff tourney.

Selected as a WCHA First Team all-star, the Consumer Science Major spends off-ice time visiting UW Children's Hospital, has been a mentor to a cancer patient and is a Peer Leader on campus lending assistance to UW students. He is a second round draft pick of Nashville (2006).

The family bloodlines of Geoffrion are incomparable. His dad Danny, granddad Bernie "Boom Boom" and his great grandpa Howie Morenz all played for the Montreal Canadiens. Boom Boom is credited with popularizing the slapshot and won six Stanley Cups. Grandpa Howie won three Stanley Cups and is one of only seven Habs to have his number (7) retired. Both are Hall of Famers.

Geoffrion will be honored at the Hobey Baker Award Banquet on May 6, 2010 at 317 On Rice Park in St. Paul.