Motor City advances; St. Louis evens series
April 9, 2010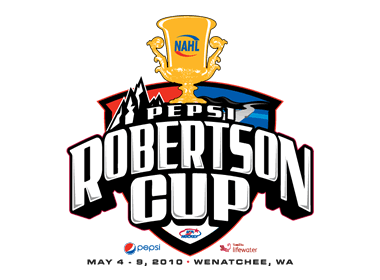 With wins on Thursday night, the Motor City Metal Jackets advanced to the North Division finals of the North American Hockey League's (NAHL) Robertson Cup Playoffs, while the St. Louis Bandits evened their South Division semifinals series with the Texas Tornado.

Forward RJ Kleiman's goal in the third overtime - his second of the game - lifted the Metal Jackets to at 4-3 victory and a 3-0 sweep over the North Division regular-season champion Marquette Rangers in their divisional semifinals series.
"Marquette should be congratulated on an unbelievable effort," said Metal Jackets head coach David Cole. "I'm proud of my guys for their continued relentless effort and their ability to stay focused and determined."

Forward John Scorcia added a goal and assisted on Kleiman's game-winner, and forward Steve Brancheau recorded a pair of assists. In goal, Phil Graveline stopped 47 shots.
"Tonight was a monumental win for the Metal Jacket organization, winning our first-ever playoff round and now advancing to play for a division championship," Cole added.

The Metal Jackets will play the winner of the other North Division semifinals between the Traverse City North Stars and the Janesville Jets in the best-of-five divisional finals, with the winner of that series representing the North in the Robertson Cup Championship Tournament.

The North Stars lead the Jets in their series, 2-0, with Game 3 set for Friday in Janesville.

Forward Joe Kalisz also scored in the third overtime - also his second of the game - as the Bandits downed the Tornado, 3-2, to knot their series at two games apiece.
"Our staff is so proud of the character that our young men displayed tonight," said Bandits assistant coach Rocky Russo. "We played as a team and it paid off in the end."

Forward Ryan Belonger connected for the other Bandits goal, and forward Patrick Sheehan added a pair of assists, including one on Kalisz's game-winner. Between the pipes, goaltender Tyler Bruggeman turned back 45 shots.

The decisive Game 5 of the series is scheduled for Saturday in St. Louis, with the winner advancing to play the victor of the other South semis between the Topeka RoadRunners and the Springfield Jr. Blues (that series is tied, 1-1, with Game 3 set for Friday in Springfield).

View the complete Robertson Cup Playoffs bracket here.