RoadRunners' Gatt headed to Alabama-Huntsville
April 6, 2010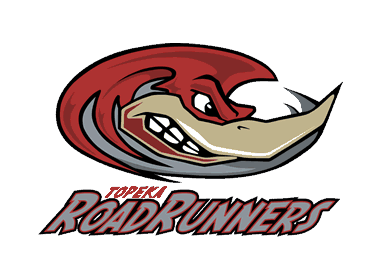 The Topeka RoadRunners have announced that defenseman Nickolas Gatt has committed to the University of Alabama-Huntsville (Independent) for next season.

Gatt, from Farmington Hills, Mich., totaled two goals for 16 points in 54 regular-season games for the South Division champion RoadRunners. He was also a plus-18.

"It didn't take Nickolas long to adjust to the speed of juniors," said RoadRunners head coach Scott Langer. "He very quickly played himself into an every-night role.

"He'll work hard to bring his game up to what UAH is expecting of him. He's proven that here.

Gatt, 19, is excited to begin his college career at Huntsville. He plans to major in Psychology and a foreign language in hopes of pursuing a career with the FBI.

"I chose UAH because I think it's an upcoming program that showed great success by making it to the (NCAA) tournament this year," he said. "I'm also thrilled about the competitive schedule it'll have."

The fourth player from this year's RoadRunners team to commit to a Division I program, Gatt is nothing but thankful for his opportunity in Topeka.

"The fans are great and the dedication is unbelievable," said Gatt. "It went by faster than expected and I'm glad I chose to play here.

"The behind-the-scenes work by the coaching staff is unnoticed sometimes, but very helpful for moving me and my teammates to the next level. They do a great job with that."

View the complete NAHL College List here.