Game On! NAHL 40th anniversary season gets underway
September 11, 2015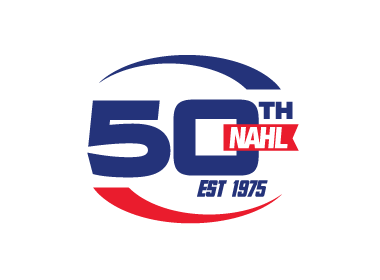 The 40th anniversary season of the North American Hockey League (NAHL) faces off this weekend as ten teams take to the ice to open the 2015-16 regular season.
Four teams take to the ice Friday night, September 11th with two games. In the South Division, the Wichita Falls Wildcats travel to Topeka for a pair of games against the RoadRunners on Friday and Saturday. On Saturday, the Odessa Jackalopes visit the Amarillo Bulls. In the Midwest Division, old Alaskan state rivals clash later on Friday night as the Fairbanks Ice Dogs travel south to take on the Kenai River Brown Bears.
The NAHL's Minnesota Wilderness, who were crowned as the 2015 NAHL Robertson Cup National Champions back in May, will open their title defense on September 18th at home against the Fairbanks Ice Dogs.
The NAHL, the only USA Hockey-sanctioned Tier II Junior league boasting 22 teams from across North America, prides itself on the social maturity and skill development of student-athletes ages 16-20 with aspirations of advancing to collegiate and/or professional hockey. During the 2014-15 season, a total of 229 NAHL players committed to NCAA schools to date and in the past two seasons over 450 players have made NCAA commitments. In addition, 11 NAHL players were listed on the 2015 NHL Central Scouting Players to Watch list and seven players with NAHL ties were selected in the 2015 NHL Entry Draft.
The dedication in the development of the players is also demonstrated in the league's annual exposure events like the upcoming NAHL Showcase and the NAHL Top Prospects Tournament in February, which have evolved into hockey's most prominent and popular of its kind, and are a must for NCAA program and NHL team.