Williams named Sherbrook Goalie of the Month
April 1, 2010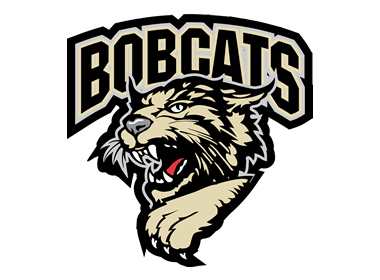 The North American Hockey League (NAHL) has announced that Bismarck Bobcats goaltender Jake Williams has been named the Sherbrook Hockey Goaltender of the Month for March.

Williams, from Montreal, fashioned a perfect 4-0 record during the month, including a 10-save shutout performance over the Owatonna Express on March 12, to compliment a 1.22 goals-against average and a .934 save percentage.

"Jake's a big goalie (6-foot-3, 215 pounds) who's great on the first shot and he's practically unbeatable if his rebound control is on," said Bobcats head coach Byron Pool. "There's no doubt in my mind with continued development, on and off the ice, he'll be a Division I goaltender."

"It's definitely an honor to be named Goalie of the Month, especially for the last month of the season when the games matter most," said Williams. "The big thing is taking that momentum now and making it translate into the playoffs."

In 12 appearances since becoming a Bobcat after starting the year with the Fairbanks Ice Dogs, the 19-year-old Williams holds a 10-1 record, including four shutouts, to go along with a 1.36 goals-against average and a .942 save percentage.

"Jake has been really outstanding since he's joined us," said Pool. "In the games he's played for us, his numbers have been unreal; they really speak for themselves."

"This is definitely a team honor," Williams added.

HONORABLE MENTION: Wenatchee's Brandon Jaeger

PAST WINNERS: Wenatchee's Brandon Jaeger (September/October, January); Bismarck's Ryan Faragher (November); Janesville's Geoff Sadjadi (December); Alpena's Marco Wieser (February)

Dedicated to hockey players with attitude and passion, SBK Hockey offers a complete line of composite hockey sticks and protective equipment, including protective goaltender equipment. For more information on SBK, visit SBKHockey.com.

The NAHL, the only USA Hockey-sanctioned Tier II league boasting 23 teams from across the country, prides itself on the social maturity and skill development of student-athletes ages 16-20 with aspirations of advancing to collegiate and/or professional hockey.