22 in 22: Springfield Jr. Blues
September 7, 2015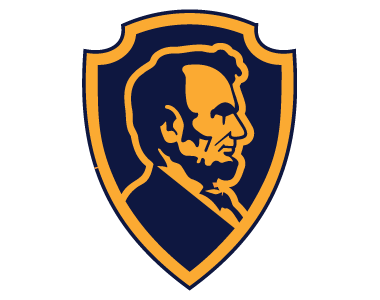 The 22 Teams in 22 Days series features a look at all 22 teams in the NAHL for the 2015-16 season, with a new team being highlighted daily, leading all the way up until the start of the regular season on Friday, September 11th. 22 in 22 will go in-depth into each NAHL team and will include interviews with all 22 head coaches in the NAHL, as they provide fans with their expectations and outlook for the 2015-16 season, including taking a look at their roster and their strengths as a team. It will also take a look back on last season and how each team fared and what they accomplished. Best of all, 22 in 22 is done to provide the fans of the NAHL with an inside look at their favorite team and what to expect.
Springfield Jr. Blues
Head Coach: Tony Zasowski (4th year)
2014-15 record: 23-31-6, 52 pts. (6th in the North Division)
2014-15 leading scorer: Josh Lammon (30 points)
2015 Playoffs: Did not qualify
2015-16 Division: Midwest
First regular season game: Wednesday, September 23rd vs. Lone Star Brahmas
Home opener: Friday, October 2nd vs. Coulee Region Chill
The Springfield Jr. Blues win total of 23 wins this past season was their lowest total since the 2009-10 season and lowest total in a season for head coach Tony Zasowski, who just completed his third season. By late November, the Jr. Blues were still a .500 hockey team and fairly consistent, which included a good stretch of hockey in November, which nullified a rough start. However, as the season wore on, the Jr. Blues found out that offense was hard to come by. Despite being ranked in the top 6 in shots per game (32 shots per game), the Jr. Blues ranked last in goals per game at just 2.10. Their leading scorer, Josh Lammon, had just 30 points, which was the lowest total of any of the 24 NAHL team leaders.
Zasowski said that although the team underachieved, he felt like it wasn't for a lack of effort or desire. "Sometimes injuries play a factor and last year was one of those times. Injuries really plagued us, not only because we lost over 200 man games to injuries, but they happened to key guys," said Zasowski. "We also were successful in moving some players on to a higher level last season, so that along with some injuries really providing for some inconsistency in the line-up. I was tough for me to keep track the number of line and defensive combinations we had."
However, Springfield remained true to their core belief, which is to move players on, which included eight players with NCAA commitments and others that went onto a higher junior level. "No matter what, player development and advancement is the most important thing. We are always trying to develop, but you want to keep developing the same guys so you see improvement and have that constant barometer to judge their progress. That was tough to do with all the line-up changes and a young group," said Zasowski.
For the 2015-16 season, the Jr. Blues will have a nice core group of players and about half of them will be players that were born in 1995 or 1996, which indicates that Springfield will be a nice mix of veteran players with young talent as well. "I am really excited about the core group of guys coming back to the line-up and I think our new players are going to bring some skill and speed. I think the overall hope is that we are more physical on the back end and we find a way to produce some goals. We have done a lot of work in the off-season to put an emphasis on making sure we are going to put more pucks in the net," said Zasowski.
The Jr. Blues will also find themselves in a new division in the 2015-16 season, the Midwest. It is a division that features plenty of offensive-style teams with the likes of the defending Robertson Cup Champion Minnesota Wilderness, along with high scoring teams in Janesville, Fairbanks, Coulee Region and Kenai River. "It should be interesting for us because the travel will be somewhat less than we were used to in the old North Division, but the competition is going to be a real challenge. Add in some tough competition at the Showcase, along with our traditional tough games against Topeka and we are going to have one of the tougher schedules we have had on paper," said Zasowski.
Some of the key components back to the Springfield line-up will be forwards Joey Lupo (14 points), Trevor Stone (13 points) and Matt Long (7 points). However, it is the blueline where the depth really shines through with returning veterans for the Jr. Blues. Leading the charge are the tandem of Kyle Meeh (21 points) and Anthony Scarsella (15 points). Also in the mix are Joe Immormino, Chris Brown and Ted Rotenberger. It is also interesting to note that the Jr. Blues will be huge along the blueline. Rotenberger is the only one that is under at least six feel tall and at least 185 pounds. "We wanted to get bigger along the blueline and not only believe that our returners have good size, but our new guys will be even bigger," said Zasowski. "I think the first step in getting better is having a team that can be physical and be hard to play against for a 60-game season."
Zasowski also wanted to make sure the team had depth in goal and they start this season with three of them. That includes returner Niko Della Maggorie, who appeared in 23 games last season. It also includes former NAPHL netminder Devin Cooley, who has been very good for a number of years in the NAPHL and is an old student of Zasowski back during his days in San Jose. The third goalie is Tommy Nappier, a highly scouted 17-year-old from St. Louis with good size. "One of the biggest points of emphasis every year is having goalies that are going to be hard to score against and that are going to develop into NCAA prospects and we think we have three good ones," said Zasowski.
Zasowski said ultimately the Jr. Blues are going to have to get back to basics to try and score more goals. "It has been an emphasis in camp and is one of the reasons we wanted to get bigger. We have to learn to score in the dirty areas. We have to find guys that are going to pay the price and get in front of the net. For three years in a row, we have gotten off to a rough start, so starting well is one of the short term goals to start the season," said Zasowski.
Next up in the 22 in 22 series: Topeka RoadRunners