August 23, 2015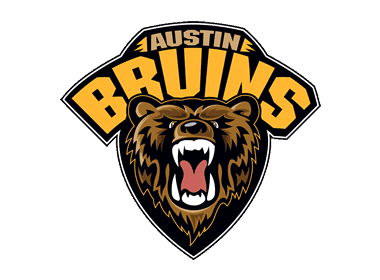 The 22 Teams in 22 Days series features a look at all 22 teams in the NAHL for the 2015-16 season, with a new team being highlighted daily, leading all the way up until the start of the regular season on Friday, September 11th. 22 in 22 will go in-depth into each NAHL team and will include interviews with all 22 head coaches in the NAHL, as they provide fans with their expectations and outlook for the 2015-16 season, including taking a look at their roster and their strengths as a team. It will also take a look back on last season and how each team fared and what they accomplished. Best of all, 22 in 22 is done to provide the fans of the NAHL with an inside look at their favorite team and what to expect.
Austin Bruins
Head Coach: Kyle Grabowski (1st year)
2014-15 record: 38-11-11, 87 pts. (1st in the Central Division)
2014-15 leading scorer: Trevor Boyd (50 pts.)
2015 Playoffs: Won the Central Division, lost in the Robertson Cup Finals to the Minnesota Wilderness, 2 games to 0
2015-16 Division: Central
First regular season game: Friday, September 18th @ Bismarck Bobcats
Home opener: Saturday, October 3rd vs. Brookings Blizzard
To get to a Robertson Cup Finals is a very difficult achievement, but to do it two years in a row is a remarkable feat and that's exactly what the Austin Bruins did last season. They followed up a 2014 Robertson Cup Finals appearance in Fairbanks with a 2015 Robertson Cup finals appearance, but this time it would be held in the Bruins home of Riverside Arena. Game 1 was epic in every sense of the word. It was the longest game in NAHL history, which last well over four overtimes and started on a Friday and ended on a Saturday.
Unfortunately for the Bruins, they were on the losing end and then fell to the champion Minnesota Wilderness in Game 2 just 18 hours later and posted their second straight runner-up finish. It capped a season, which saw the Bruins win the Central Division regular and playoff titles, along with winning 38 games and post five NCAA Division I commitments and even an NHL Draft pick.
Despite the success, a change was in store on the bench as longtime coach Chris Tok, who had been with the team since its inception in 2010, parted ways with the team. In his place, the Bruins hired Kyle Grabowski, who was the assistant coach for the Brookings Blizzard in 2014-15. Grabowki grew up in Oakdale, Minnesota where he played goalie for Tartan High School, before manning the crease at Marion University from 2003-07. His coaching career began in 2010 as an assistant for the Idaho Junior Steelheads of the WSHL. After spending three years as an assistant, Grabowski was named Head Coach and General Manager of the Steelheads in 2013-14, where he led Idaho to a 39-5-2 record and a runner-up finish for the WSHL Championship. Grabowski made the jump to the NAHL last year where he was the assistant coach of the Brookings Blizzard, working alongside Head Coach Dan Daikawa.
The change also included the hiring of two new assistant coaches in Keenan Kelly and Brad Clayton. "The thing that attracted me most to the job was the community support. The town really has embraced the Bruins and given them their unwavering support. The fans are happy when you win and mad when you lose and that type of emotional connection is exactly what the players and coaches enjoy and make this situation unique," said Grabowski.
While the timeline of Grabowski's hiring including putting his stamp on the NAHL Draft and tryout camps, there was the task of working with the players who had played and were tendered by the previous coach regime. "Everything happened very quickly and discovered that a lot of the players that didn't age out were ones who advanced to higher levels, so we were dealing with a relatively new slate of players," said Grabowski. "In addition to the four players who played on last year's team, we were able to find some younger talent that is going to be able to bring some attention to the program and hopefully be quick learners. We firmly believe this class is going to be a group of guys capable of developing into NCAA Division I hockey players and ultimately that's what we want and that's what the league is about," continued Grabowski.
Grabowski said that his focus on team building and player development remains on a process. "Our focus will be just trying to get better every day. I think that the correlation between commitments and winning goes hand in hand, but both are a priority for us this season. Team success will bring individual success, but we can't look at it and hope for instant success. We have to be deliberate in our actions and have the type of players that are willing to learn and buy into the system and process we are teaching," said Grabowski. Grabowski said that he has established a goal on the ice to win enough games to get home ice in the first round of the playoffs and from there put Austin in a position to make another run at the Robertson Cup.
Grabowski said that despite having a younger group of players, another big focus on building a team was also finding players that had previous junior hockey experience. That includes a handful of players that played with the Bruins last season. Two of those players that Grabowski pin-pointed as who possess the type of leadership qualities he is looking for are forwards Zach Kennedy and Jade Miller. Kennedy had 19 points, which included a very respectable 14 goals. Miller, who will be entering his final season of junior hockey, also had 19 points last year and played in 13 playoff games.
"We are really excited to get going. Right now there are some unknowns because come September 1st when we have to cut down to 25 players, there may be some more moving parts that fall into place, but we will just have to wait and see. I think that there are up to eight players that are still up in the air to see if they are going to be playing here or in the USHL, but that is the nature of where we are in the spectrum." said Grabowski. "We are going to be a hard working team that likes to pressure the puck and we want to make it hard on opponents for all 60 minutes. I really like the group of players I have right now because they are guys who are going to play the way we want them to."
Next up in the 22 in 22 series: Bismarck Bobcats