August 20, 2015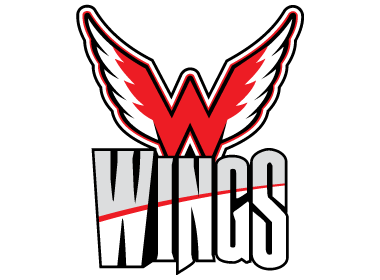 The 22 Teams in 22 Days series features a look at all 22 teams in the NAHL for the 2015-16 season, with a new team being highlighted daily, leading all the way up until the start of the regular season on Friday, September 11th. 22 in 22 will go in-depth into each NAHL team and will include interviews with all 22 head coaches in the NAHL, as they provide fans with their expectations and outlook for the 2015-16 season, including taking a look at their roster and their strengths as a team. It will also take a look back on last season and how each team fared and what they accomplished. Best of all, 22 in 22 is done to provide the fans of the NAHL with an inside look at their favorite team and what to expect.
Aberdeen Wings
Head Coach: Francis Anzalone (2nd year)
2014-15 record: 27-31-2, 56 pts. (4th in the Central Division)
2014-15 leading scorer: Kyle Haak (54 pts.)
2015 Playoffs: Lost in the Central Division Semi-Finals to the Austin Bruins, 3 games to 0
2015-16 Division: Central
First regular season game: Wednesday, September 23rd vs. Fairbanks Ice Dogs
Home opener: Friday, October 9th vs. Minnesota Magicians
Last season was a valuable learning experience for Aberdeen Wings head coach Francis Anzalone, who was in his first season with the team. While the organization continued their upward trend in popularity and support from the Aberdeen community, the team on the ice had an inconsistent season. The Wings finished four games below .500, but did make the playoffs in the Central Division. However, the playoff run didn't last as long as the Wings envisioned as they were swept in the Central Division Semi-Finals for the second straight season, this time by the Austin Bruins.
Head coach Francis Anzalone said that he was disappointed despite the fact it was his first season as head coach in the league. "I think every team is different and everyone begins the season with a vision of success, but there are so many variables that can take place that it is tough to see that to 100% fruition. With the number of key injuries we had last season, I give our guys a lot of credit for scratching and clawing and doing what they had to do to get to the playoffs," said Anzalone. "We competed real hard last year and I thought that despite the sweep, we gave Austin a real battle in the playoffs and we not an easy team to knock out. We were by no means satisfied with where we finished last year."
Anzalone also said he was proud of the player advancement and growth last season. The Wings had seven players from the 2014-15 team commit to NCAA Division I schools. "I am a glass is half-full type of guy and a number of our players really grew into nice and well-rounded hockey players last year. We also had a very nice list of NCAA Division I commitments, and while no one commitment is more gratifying or better than the others, I think that the community along with myself was really happy to see a guy like Kyle Haak commit to Air Force," said Anzalone.
Anzalone is referring to Wings captain and leading scorer Kyle Haak, who spent four seasons playing in the NAPHL prior to spending the last three seasons playing in the NAHL with Aberdeen. "Kyle's story is a great story for the Wings and a great story for the league because of the development path he took. It sends a great message that if you stay persistent, work hard and do things the right way, things will work out for the best. It was one of the really good stories from last season and is a great example for future generations of players," said Anzalone.
The construction of this year's 2015-16 team had one primary focus for Anzalone and the Wings… Offense. The Wings were on the look out for as many players as possible who were going to bring an offensive component to the table, be it speed, vision, shot, size, production at previous levels and intelligence. Stated Anzalone, "Simply put, we were looking for as many high-caliber guys that we could that were going to make us a consistent offensive threat this season. We really tried to identify guys who were going to push the pace, attack more and keep our opponents on their heels on a consistent basis," he said. "I think that the Central Division is loaded with teams that can put the puck in the net and with an six teams in the mix this year, it is going to be an even bigger challenge to make the playoffs. Our focus is continuing on getting better and wanting to be competitive and consistent."
Anzalone said that while making the playoffs and winning a Robertson Cup Championship are longer-term goals of the team, one of the short-term goals is to be a better team at home this season. "We have had such great support from our fans and playing at the Odde Ice Center gives us a true home-ice advantage, but we have to be able to win on a consistent basis there. We want to say thank you to our fans by bringing them a consistent effort every game and lay it on the line every single night. I thought we took the right steps the second half of last year, but we need to be better at home and really show our fans that we are going to give them the effort they deserve. If we do that and stay consistent on the road, then the standings will take care of itself," said Anzalone.
Anzalone said that there are going to be some key players in place to start the season, which will provide the core the team needs for success to get out of the gate on the right foot. That is bolstered by two, third-year defensemen in Tanner Okeson and Ryan Cook, who have almost 200 games between them of NAHL experience. "They are eager to lead and both are capable of being NCAA Division I players," said Anzalone. Up front, second-year players Tucker DeYoung and Will Hammer both return after solid campaigns last year. The two were some of the best players in the playoff series with Austin last year, which gives Anzalone an indication that bigger things are ahead this season. "I am excited about those players who developed last year and now will be the core of this year's team. That is one of the more exciting things for me as a coach is to see these players I got as rookies at the beginning of last season molded into guys that will be the leaders and difference-makers on this year's team. I think they are eager to get back at it, start fresh and show how much they have grown. Our veterans returning want to be mentors and with the majority of players being new, that really gets me excited for this season and we are hoping it comes together and we get some good fortune," finished Anzalone.
Next in the 22 in 22 series: Amarillo Bulls