NAHL to hold annual head coaches meetings
August 7, 2015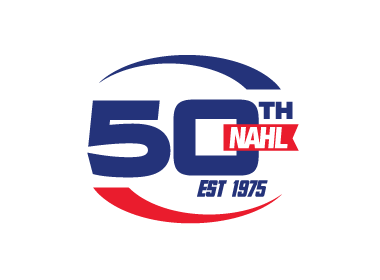 This weekend, the North American Hockey League (NAHL) will host its annual head coaches meetings in Frisco, Texas on August 9-10. The annual meetings are held prior to the start of the regular season and are designed to bring all 22 of the league's head coaches together to discuss league matters and bring up everyone up to speed and rules, player safety initiatives, partnerships, protocol and procedures.
"This weekend is an important and beneficial event for our coaches," said NAHL Commissioner Mark Frankenfeld. "Often times they are a in a position of competition with one another during the season and these meetings bring everyone together with the same goal and mindset. We want to have good back and forth discussion on how to make our game and our product the best it can be, as we all subscribe to the common goal on making it the best experience possible for the players in the NAHL."
The event is one of two times a year that the league's head coaches get together for meetings, with the other coming at the NAHL Top Prospects Tournament in February of 2016.
The meetings will begin on Sunday with an introduction and welcome from NAHL Commissioner Mark Frankenfeld followed by a presentation from Scott Muscutt, who also spoke at last year's coaches meetings. Muscutt, who is a motivational speaker, served for 10 years as Head Coach and Director of Hockey Operations for the Bossier-Shreveport Mudbugs, a former Central Hockey League team.
The meetings will continue on Monday with presentations from NAHL staff and league partners Easton and Vaughn Hockey, who are the exclusive suppliers of equipment to the NAHL. The will be followed by a presentation from Director of Player Personnel Craig Barnett, who will discuss NCAA compliance as it relates to NAHL players.
That will be followed by the featured speaker of the event Enrico Blasi, who is the head coach of the Miami University NCAA Division I hockey team of the National Collegiate Hockey Conference (NCHC). In 16 seasons at the helm of Miami Hockey, Blasi has helped Miami achieve what many thought could never be done in a small town in Southwest Ohio. Using a 'team-first' mantra and "The Brotherhood" ideals of responsibility, he has elevated the RedHawks from sporadic NCAA Tournament appearances to consistent national-title contender. The crowning achievements have come since 2009, when Miami made its first-ever Frozen Four and NCAA Championship Game appearance in 2009, followed by its second trip to the NCAA Frozen Four in 2010 and captured two regular season conference titles (CCHA 2009-10 and 2012-13) and its first two conference tournament crowns (2011 Mason Cup and 2015 Frozen Faceoff) in program history.
Following Blasi, the coaches will hear from Director of Player Safety Marc Faucette, along with Director of Officiating, Chris Allman. Both will discuss important USA Hockey rules changes, as well as, talking about safety initiatives.
That will be followed by meetings involving rules, regulations and game night procedures.