NAHL welcomes New Mexico team for 2010-11
March 26, 2010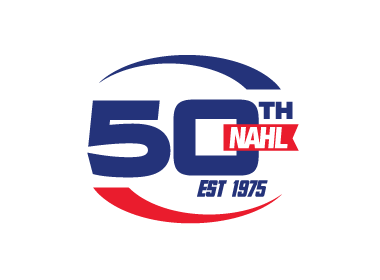 The North American Hockey League (NAHL) has announced that its Board of Governors has accepted the membership application for an expansion team in New Mexico.

The club will begin play next season and play its home games out of the 6,000-seat Santa Ana Star Center in Rio Rancho, N.M.

"We couldn't be happier to welcome New Mexico to the North American Hockey League family as we continue to strengthen our footprint in the Southwest," said NAHL commissioner Mark Frankenfeld. "With a dedicated ownership group committed to the growth and development of our student-athletes, coupled with strong support from the local community and a first-class facility, all the pieces are in place for success, both on and off the ice."

The team is owned by Ken Dennis, a Southern California resident who worked in the entertainment industry for over 30 years with Universal Studios, Warner Bros. and 20th Century Fox as a television producer for hit shows such as "Family Guy," "The X-Files," "Millennium" and "Space: Above and Beyond."

"The North American Hockey League is a great place for young men to develop as they make the transition from Midgets and Bantams to college hockey," said Dennis, who has coached ice and inline hockey at the youth levels. "The ability to help these athletes mature and develop and become college hockey players - and, for some, the desire to play in the professional ranks - is something we should all aspire to do."

The team has hired Bill Muckalt as its first head coach. Muckalt is an eight-year NHL veteran who played for the Ottawa Senators, Minnesota Wild, New York Islanders and Vancouver Canucks. He's also a two-time NCAA Division I champion, having won titles with the University of Michigan (CCHA) in 1996 and 1998.

"I'm excited for the opportunity to be an integral part of building a quality program and putting a quality product on the ice that our fans can enjoy," said Muckalt, who served as head coach of the Western States Hockey League's (WSHL) Valencia (Calif.) Flyers this season. "I'm also excited about working for Ken Dennis because his commitment as an owner and his goals for this program are top-notch."

"Bill will be a huge asset to our program," said Dennis. "As a player, he's a guy who's made it and had success at both the college and professional levels and he'll do everything in his power to make the team successful for our fans."

The Santa Ana Star Center, a $47 million facility, leads the field among venues in New Mexico when it comes to hosting concerts, sporting events, conferences and cultural programs. It boasts 500 club seats and 26 private luxury suites.

"This is an exciting day for the Santa Ana Star Center and the city of Rio Rancho," said Global Spectrum's Gunnar Fox, general manager at the Santa Ana Star Center. "Hockey is back at the Santa Ana Star Center with a team from the NAHL that will provide fans with exciting family entertainment coupled with world-class hockey."

"Rio Rancho is a great market," Dennis added. "Bringing junior hockey to town is something the citizens of New Mexico will appreciate and support."

No stranger to the NAHL having followed the league while living in Michigan two years ago, Muckalt is sold on everything the 25-team circuit has to offer in terms of development and exposure for its players.

"I think it's a great opportunity for student-athletes who are trying to reach their goals of playing college hockey and I'm excited to help these kids realize their dreams, develop them and promote them," he said. "That's the primary goal of our organization, to help guide these young men and promote them to the next level."

A successful product of the NCAA system, Muckalt, who played four years with the Wolverines, is also bullish on the U.S. college route.

"I'm a big believer in college hockey and I'm a big believer in post-secondary education," he said. "It's a steppingstone for these kids to do well in the classroom, on the ice, and in the community and that's what NCAA programs are looking for."

This marks the NAHL's second venture into New Mexico. The Santa Fe RoadRunners were members of the league from 2004 until their relocation to Topeka in 2007.

For more information on the NAHL's New Mexico team, visit NewMexicoNAHL.com.

The NAHL, the only USA Hockey-sanctioned Tier II Junior A league boasting 25 teams from across the country, prides itself on the social maturity and skill development of student-athletes ages 16-20 with aspirations of advancing to collegiate and/or professional hockey.