NAHL extends agreement with OT Sports
March 24, 2010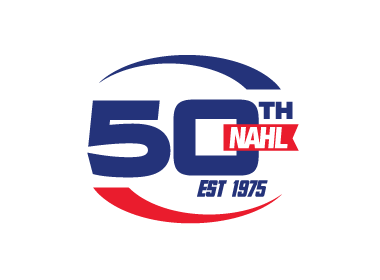 The North American Hockey League (NAHL) has announced that it has agreed to a three-year contract extension with OT Sports, the Official Jersey Supplier of the NAHL.

"OT has been a valued partner of the NAHL for many years now and we're very much looking forward to continuing our relationship," said NAHL commissioner Mark Frankenfeld. "Its products and service are second to none and we couldn't be happier with the commitment it's shown to our league."

As part of the agreement, OT Sports, which has served as the Official Jersey Supplier of the NAHL since 2004-05, will be recognized as a sponsor of the NAHL Showcase Tournament, Top Prospects Tournaments and all North American Prospects Hockey League (NAPHL) events.

"OT Sports is extremely pleased to extend its exclusive jersey agreement with the NAHL for another three years," said Scott Gollnick, vice president of sales and marketing for OT Sports. "This partnership continues to grow in the right direction and has allowed both OT Sports and the NAHL to provide its member teams with a professional image and a unified look consistent throughout the league."

In addition, every NAPHL member, as well as teams associated with their youth programs, will have the opportunity to take advantage of exclusive pricing on custom OT Sports product, as well as dedicated service from a full-time sales representative.

"Our partnership programs have helped to brand the league, and this unification of the NAHL brand will carry down through the North American Prospect Hockey League partnership that the NAHL has developed, and in many cases even down to the local youth organizations," added Gollnick.

"The NAHL has a business model with the best interest of its teams and players held in the highest regard, and we're proud to continue our association with the league."

OT Sports is a manufacturing company located in Burlington, North Carolina, which specializes in the design, manufacturing, sale and distribution of custom team uniforms, licensed replica jerseys and sideline apparel. For more information on OT Sports, visit OTSports.com.

The NAHL, the only USA Hockey-sanctioned Tier II Junior A league boasting 24 teams from across the country, prides itself on the social maturity and skill development of student-athletes ages 16-20 with aspirations of advancing to collegiate and/or professional hockey.

The NAPHL, which will begin its second season in 2010-11, has already established itself as the premier Midget league in North America. With junior, college and professional scouting presence at all of its events, coupled with a first-class organizational staff, the NAPHL offers unparalleled exposure and opportunity for every participating program. For more information on the NAPHL, visit NAPHL.com.