Two Tornado alums sign AHL contracts
March 23, 2010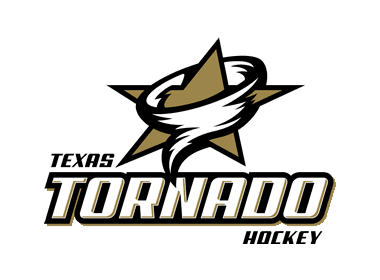 Defensemen Brett Blatchford, who played three years for the Texas Tornado from 2003-06, and Tyler Ludwig, who played in Texas from 2002-06, have signed AHL contracts.

Ludwig, who recently completed his senior season at Western Michigan University (CCHA), signed with Texas Stars, an affiliate of the NHL's Dallas Stars, a team Ludwig's father, Craig, spent eight seasons with and won a Stanley Cup with in 1999.

A native of Colleyville, Tex., but born in Rinelander, Wis., Ludwig appeared in 152 games during his four seasons with the Broncos. He amassed 16 goals and 53 assists from the blue line and finished his career with a plus-5 rating.

A four-time CCHA Defenseman of the Week, Ludwig captained the hockey team during his final two years and was also the team's top-scoring defenseman during those seasons. Carrying a 3.65 GPA in Finance, he is WMU's CCHA Scholar Athlete of the Year nominee this year.

Ludwig joins his twin brother, Trevor, also a defenseman, on the Stars.

Blatchford, who recently completed his senior campaign with the University of Notre Dame (CCHA), has signed with the Chicago Wolves. He collected a career-high four goals for 19 points and 43 penalty minutes in 38 outings during his fourth CCHA seasons.

The 23-year-old blueliner from Temperance, Mich., posted a career-high 25 assists in 40 outings during his junior year in 2008-09. Overall, he collected 67 assists, 73 points and 101 penalty minutes in 153 contests spanning four seasons from 2006-10.

Both Ludwig and Blatchford won three national championships during their time as a Tornado.