NAPHL, Pointstreak introduce NAPHL Network
March 23, 2010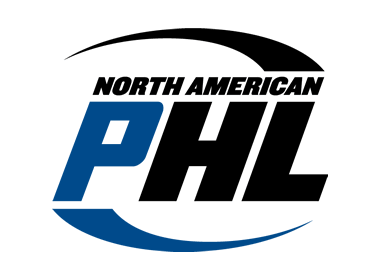 The North American Prospects Hockey League (NAPHL) has announced that Pointstreak.com, Inc., will design and host all NAPHL team Web sites under the NAPHL Network of Web sites.

An initiative designed to provide the NAPHL and its member teams with uniformed, professional and integrated Web sites which have the capability to provide updated content with access to league and team information, real-time scoring, flash, video replay, official statistics, as well as a centralized audited ad serving platform, the NAPHL Network will provide the NAPHL with greater control of its content and league message, as well as provide a platform for its sponsors and advertising partners to deliver their message to visitors to NAPHL.com and the related team Web sites.

Pointstreak, which served as the exclusive provider of real-time scoring, official statistics and league administration tools for the NAPHL this past season, will now become the official Web site design and hosting company of the NAPHL.com.

The league's official Web site, NAPHL.com, will continue to be designed and hosted by John Elftmann, who developed and maintained the site this past season.

"This is a big step forward as it relates to our entire online presence, both from a marketing and information standpoint," said NAPHL commissioner Mark Frankenfeld. "To be the first and only Midget league to offer such a progressive service says a lot about our league and the direction it's heading."

Member team Web sites will boast a fully featured content management system that will provide teams with full control over their Web site content with unprecedented access to custom statistics components that will seamlessly integrate with Pointstreak statistics.

"We're pleased that the NAPHL selected Pointstreak to develop and host the NAPHL Network," said Scott Secord, president and CEO of Pointstreak.com, Inc. "Pointstreak is the only platform that has the capability of providing a seamless integrated solution of real-time scoring, content management, video integration with STEVA Sports as well as an audited ad-serving platform. We're confident all clubs participating in the NAPHL will be thrilled with the functionality and design of the NAPHL Network."

Pointstreak provides technology driven sports management and business solutions designed to streamline operations while facilitating and enhancing the sport participant, fan and media experience. Pointstreak's product line includes solutions for professional, collegiate, and junior sports leagues as well as for amateur and recreational sports leagues. Pointstreak's technology and products are designed to save sports organizations time, money, and effort and include solutions for statistics, online registration and website design and hosting. More information can be found on Pointstreak's Web site at PointstreakSolutions.com or Pointstreak.com.

The NAPHL, which will begin its second season in 2010-11, has already established itself as the premier Midget league in North America. With junior, college and professional scouting presence at all of its events, coupled with a first-class organizational staff, the NAPHL offers unparalleled exposure and opportunity for every participating program. For more information on the NAPHL, visit NAPHL.com.