Inside a Championship: Wilderness celebrate title
May 18, 2015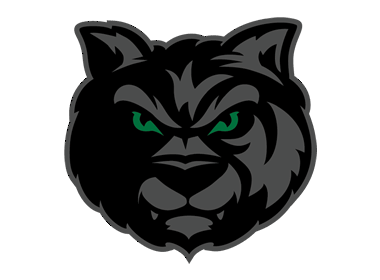 The 2014-15 Minnesota Wilderness will forever walk together as Robertson Cup National Champions. The Wilderness claimed the NAHL's annual award for playoff champion on Saturday night with a 4-0 win over the Austin Bruins, sweeping the two-game series on the road.
The NAHL congratulates governors Chris Trapp and Joe Dusek, along with Head Coach Corey Millen, General Manager Dave Boitz, Assistant General Manager Josh Petrich, Assistant Coaches Brian Meisner and Tyler Johnson and the rest of the Wilderness staff, players and fans.
In the process of winning the Championship, the Wilderness set some records along the way. Here is a look at some of the accomplishments:
•
The Wilderness won their first Robertson Cup in team history and became only the 14th different team in the 39-year history to have their names engraved on the cup.
•
They are the first team based in Minnesota to win the Robertson Cup.
•
The Wilderness won 10 straight playoff games on their way to the title. They are the first team since the 2004-05 Fargo-Morehead Jets to win 10 straight playoff games.
•
Friday night's 2-1 win in Game 1 took four overtimes, making it the longest game in NAHL history at 133 minutes and :03 seconds of playing time. The game started at 7:05pm on Friday and ended at 12:34 am on Saturday, a total of 5 hours and 29 minutes.
•
Darian Romanko led all playoff scorers with 19 points, the highest playoff total since the 2012 season.
•
Wilderness goalie Brock Kautz ended his junior career in grand fashion, winning the Robertson Finals MVP, stopping 73 of 74 shots in the two games. He made his NAHL debut on September 15, 2010 and ended it on Saturday night. He played in 139 career regular season and playoff games.
•
It was the first NAHL title for Wilderness head coach and Cloquet, MN native Corey Millen. Millen is in his second year of coaching the Wilderness and third in the NAHL overall. Earlier this season, he won his 100th career NAHL game.
•
The Wilderness were crowned champions on May 16th, which is the latest date a season has ended in NAHL history.
•
The Wilderness killed off 36 of 37 power plays during the playoffs, giving them a 97.3% penalty killing percentage.
•
The Wilderness have seven NCAA Division I commitments to date.
Quotables:
"Our players have impressed me throughout the entire season. What they have done, what they have accomplished is unprecedented and I am so proud of them," said Wilderness head coach Corey Millen. "Friday's game was crazy. Both teams had chances and played extremely hard. It was a pleasure to be a part of. I think they key to Saturday's win was weathering the early push by Austin and then getting some big goals late in the 2nd period. Both teams were tired, so momentum played a big factor. I have been a part of some special teams as a player, but this is one of the highlights of my career. The way we did it was special, because after we were down 0-2 to Coulee Region in the first round, I'm not sure too many people thought it was possible."
"It's a pretty special feeling to finally win this, to do it in my last year in the (NAHL) after five years," Wilderness goaltender Brock Kautz said. "It's incredible. I just tried to do everything I could, make the first save and make the saves I needed to. Our team was playing really well coming in and I knew they'd back me up. They stood up for me all year. I just tried to do my part. The support I've gotten through all my years and to be here and to bring the cup to Minnesota, first team in Minnesota history, it's pretty special."
"I'm speechless right now still," said Wilderness forward Aaron Miller. "It's just about setting in, and it only happens so often, to so many people, so to get one is amazing."
Forward Brett Heikkila, who scored twice in Game 2, said the team's key was to stay positively motivated. "If we were down or tired, there was no ripping on each other, no talking down. We got everything going, like, we're going in the right direction."
For the young program, the championship sets a strong precedent for future teams to follow. "It's huge for us," said forward Darian Romanko. "Puts us on the map a little bit more, gets us a little bit more respect. To be the first Minnesota team to do it, I think is just incredible."