Former NAHLer named Division III's top player
March 21, 2010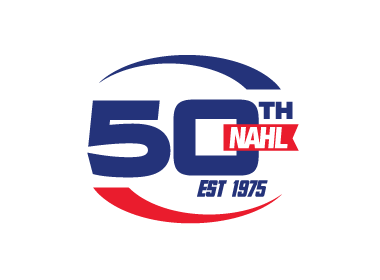 Gustavus Adolphus College senior forward David Martinson, who played in the North American Hockey League (NAHL) as a member of the Central Texas Marshals, was chosen by the American Hockey Coaches Association as the 2010 winner of the Sid Watson Award Award, symbolic of the nation's best Division III men's hockey player.

The 6-foot, 190-pound native of St. Louis Park, Minn., helped the Gusties to a 20-7-2 record, finishing the season with a 3-1 quarterfinal loss to St. Norbert last week.

Martinson, the Player of the Year in the Minnesota Intercollegiate Athletic Conference (MIAC), earned first team All-American status this season after leading the MIAC in scoring with 23 goals for 36 points.

Nationally, he led the NCAA with 1.04 goals per game (29 goals in 29 games) and ranked fifth in points per game at 1.69 with 49 points in 29 games. Martinson compiled 76 goals and 55 assists for 131 points in 85 career contests. His 0.89 career goals per game average ranks third all-time at Gustavus and his 1.54 career points per game ranks fourth all-time at Gustavus.

"David is an outstanding person and an outstanding hockey player," said Gustavus head coach Brett Petersen. "He's our leader on and off the ice. He gets more out of his teammates than any other player I have coached at Gustavus."

The award is named in honor of former Bowdoin College head coach Sid Watson, a three-time winner of the Edward Jeremiah Award as Division III Coach of the Year. Watson won 326 games at Bowdoin in a career that spanned from 1959 to 1983. He was also the school's athletic director.