NAHL alums lead Tampa Bay into East Finals
May 15, 2015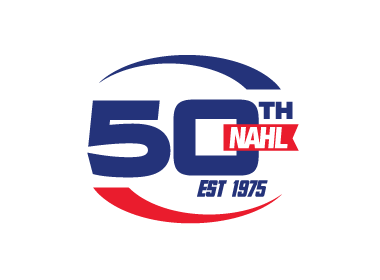 The Tampa Bay Lightning have advanced to the NHL's Eastern Conference Finals thanks to a 4-1 win over the Montreal Canadiens in Game 6 at Amalie Arena in Tampa Bay on Tuesday night.
They will face the New York Rangers in the East Finals in a best of seven series that begins on Saturday in New York at Madison Square Garden.
Three major components behind the Lightning's success thus far are all graduates of the NAHL in goaltender Ben Bishop (Texas Tornado, 2004-05), head coach Jon Cooper (Texarkana/St. Louis Bandits (2003-08) and defenseman Andrej Sustr (Kenai River Brown Bears, 2008-09).
Like the rest of his teammates, Bishop saved his greatest work for when it mattered most. Bishop came into Game 6 confident, ready to put an end to the series and move on to the Eastern Conference Final. He distributed the puck expertly. He didn't allow many second-chance opportunities on rebounds. And, most importantly, he kept the Canadiens off the scoreboard until the Lightning had built a comfortable 3-0 advantage and held it late into the final period. In previous must-win games, Bishop stopped a combined 53 of 55 shots to beat Detroit in Games 6 and 7 of the First Round series. His 31-save performance in Game 7 was the first shutout of his NHL playoff career.
"We really learned that our goalie steps up in big-time situations and when you look at how this series transpired, the longer a series goes on, it seems Ben gets better and better and better," Cooper said. "It's impressive to watch this team grow in such a short time we've been together, I think we only had four playoff games and got a ton of lessons from the guys across the hall, and to come back and learn what we learned and play with in all sorts of different situations, two elimination games in the Detroit series, to go up to Montreal and take two in a row, then to take a step back and lose two and everybody kind of say, 'Oh no, Tampa's in trouble now,' and come out and play the way we did tonight, it's just experience after experience after experience these guys are learning. It's a lot of fun to be a part of."
Bishop tried to downplay the significance of his performance in the locker room following the game but did allow himself to revel in the excitement of the team's current Stanley Cup Playoffs run. "It's a lot of fun," he said. "It's not too different from the regular season, obviously, you've got to go out there and stop the puck, whether it's the preseason, the regular season or the postseason. When you've got a team in front of you that's doing a good job like we did, that makes it easier on me. But it's a lot of fun, especially in front of these fans and even on the road, it's just as much fun when the fans are all over you. I'm enjoying it."
Sustr has played in all 13 Lightning playoff games and has recorded a goal and an assist for two points. More importantly, the 6'7 defenseman has taken care of business in his own end of the ice as he his 2nd on the team with a +6 rating in the playoffs. Sustr's lone goal of the playoffs came in Game 2 against Detroit and it was his first goal in over a year.
"That was one of those moments you wish you could freeze in time," Cooper said. "When he scored, you would have thought we scored a triple-overtime game-winner. That was the feeling on the bench."
"It was obviously exciting for everyone, especially for a guy like me who doesn't score that many goals in the regular season," said Sustr. "I'm really happy I could chip in."
In addition to the above three alumni, Lightning defenseman Matt Carle is also an alum of the NAHL. Carle played for the USNTDP 17 and 18 teams during their time in the league during the 2000-01 and 2001-02 seasons.