Watch Now: NAHL Plays of the Week, May 4-10
May 12, 2015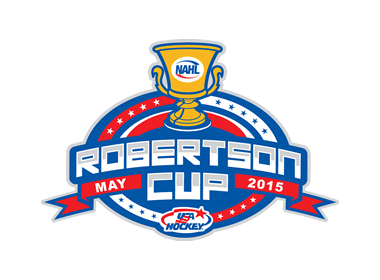 The North American Hockey League (NAHL) is pleased to continue an exciting feature this season, seen exclusively on NAHL.com.
The Plays of the Week can be viewed every week on the new NAHL TV platform and features the top goals and saves of the week from NAHL games played Monday-Sunday that respective week.
Needless to say, this weekend's action in the Robertson Cup Semi-Finals kept everyone on the edge of their seat and provided us with some memorable plays that will be talked about for a while. In the end, both road teams, the Austin Bruins and Minnesota Wilderness, advanced to the Robertson Cup Finals, but it wasn't without some overtime drama.
Do you have a goal or a save that you would like to see in the NAHL Plays of the Week? We want to hear from you! Email us your nominations and you could see them in next week's edition.
Featured in this week's edition is:
Players (in order of appearance…)
Player: #18 Evan Feno
Team: Janesville Jets - Forward
Player: #22 Darian Romanko
Team: Minnesota Wilderness - Forward
Player: #30 Evan Smith
Team: Austin Bruins – Goaltender
Player: #22 Sebastian Vidmar
Team: Lone Star Brahmas - Forward
Player: #3 Wayland Williams
Team: Minnesota Wilderness - Defenseman
Player: #13 Mitch Fossier
Team: Janesville Jets – Forward
Player: #24 Bradley Johnson
Team: Minnesota Wilderness – Defenseman
Player: #18 Roman Uchyn
Team: Lone Star Brahmas
Player: #17 Alex Pettersson
Team: Austin Bruins – Forward