Bobcats shave heads to fight childhood cancer
March 20, 2010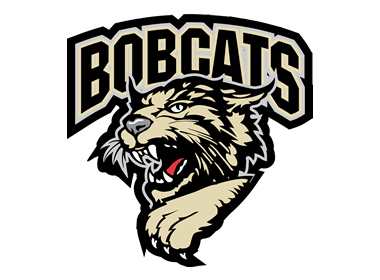 Following their teammates' lead, four Bismarck Bobcats players got their heads shaved on Wednesday at the 2010 St. Baldrick's event, hosted by Basin Electric Power Cooperative.

Donate to the Bobcats' St. Baldrick's drive here.

Founded 10 years ago on St. Patrick's Day in 2000, the St. Baldrick's Foundation holds events nationwide where participants shave their heads to raise money to treat and research childhood cancer.

Among Wednesday's shavees were Gavin Hartzog, Ryan Jacobson, Ilya Kravtchouk and Emerson Auvenshine. Devin Schmitt and Aaron Quick, along with assistant coach Layne Sedevie and team owner Thom Brigl, got their heads shaved during Saturday's home contest against the Owatonna Express.

"It's a different feeling, having a shaved head," admitted Hartzog, who lost nearly four inches of hair for the event, "but it's also a great feeling to know that we're helping a lot of brave little kids - both right now and in the future."

2010 marks the first year that Bobcat Hockey has partnered with Basin Electric, a proud sponsor of the 'Cats, to participate in the "St. Baldrick's Day" event.

Sedevie says he's sure, though, that it won't be the last time the Bobcats are a part of St. Baldrick's Day.

"I'm already looking forward to shaving my head for the Foundation next year," said the Bobcats assistant coach. "Our team always strives to stay active in the community, so we're really excited that we had eight guys from our team and our organization step up and lose their 'hockey hair' to help out a great cause."

Between fundraising at Saturday's game and online contributions, the Bobcats raised nearly $1,000 for St. Baldrick's as part of Basin Electric's local event - the largest St. Baldrick's gathering nationwide.

Nationally in 2010, the St. Baldrick's Foundation has already raised over $12 million.

For more information and to continue to donate, click here.