Watch Now: NAHL Plays of the Week, Apr. 27-May 3
May 5, 2015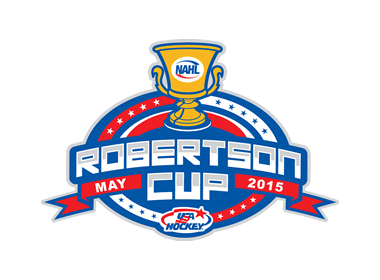 The North American Hockey League (NAHL) is pleased to continue an exciting feature this season, seen exclusively on NAHL.com.
The Plays of the Week can be viewed every week on the new NAHL TV platform and features the top goals and saves of the week from NAHL games played Monday-Sunday that respective week.
Just four teams remain in the quest for the Robertson Cup thanks to another memorable weekend that crowned divisional playoff champions. Part of that excitement were some of the plays that made it happen. Here is a look at just a sampling of some of the talent you will see in the upcoming Semi-Finals.
Do you have a goal or a save that you would like to see in the NAHL Plays of the Week? We want to hear from you! Email us your nominations and you could see them in next week's edition.
Featured in this week's edition is:
Player: #19 NICO STURM
Team: Austin Bruins - Forward
Player: #16 SLY SUTTER
Team: Topeka RoadRunners - Forward
Player: #26 TYLER CLINE
Team: Minnesota Wilderness - Forward
Player: #9 CHAD GUDERIAN
Team: Lone Star Brahmas - Forward
Player: #20 LEO LUMM
Team: Soo Eagles – Forward
Player: #12 JOSH WILKINS
Team: Austin Bruins - Forward
Player: #22 DARIAN ROMANKO
Team: Minnesota Wilderness - Forward
Player: #27 SEAN GILES
Team: Lone Star Brahmas - Defenseman
Player: #26 DENVER PIERCE
Team: Soo Eagles - Forward
Player: #17 TYLER TOMBERLIN
Team: Fairbanks Ice Dogs – Forward
Player: #1 BROCK KAUTZ
Team: Minnesota Wilderness – Goaltender
Player: #2 JOHNNY WALKER
Team: Minot Minotauros – Forward
Player: #3 DAN KUCEROVY
Team: Janesville Jets - Forward
Player: #8 MIKE GORNALL
Team: Topeka RoadRunners - Forward