NAHL Alumni Update: Bishop, Cooper win Game 7
April 30, 2015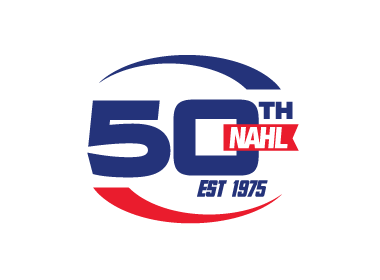 It was quite the night for NAHL alums with the Tampa Bay Lightning in Game 7 of the Eastern Conference Quarter-Finals of the 2015 NHL Stanley Cup Playoffs.
Former NAHL goalie Ben Bishop (Texas Tornado, 2004-05) was the #1 star as the Tampa Bay Lightning shutout the Detroit Red Wings, 2-0 in Game 7 in Tampa Bay. A 3rd period goal from Braydon Coburn stood up as the game-winner.
Bishop stopped all 31 shots that came his way. It was sweet redemption for Bishop, who became the first goalie to post his first career playoff shutout in a Game 7 since Ilya Bryzgalov on May 3, 2006.
"As a goalie, you just try to keep your team in it as long as you can, and they came alive there in the third," Bishop said.
When the Lightning faced the Montreal Canadiens in the Stanley Cup Playoffs last year, Bishop was injured, and so he chose to watch the games on television. After the Lightning lost Game 1 at home, Bishop chose a different spot to watch Game 2. After a Game 3 loss at Bell Centre, Bishop switched his spot for Game 4, the game that clinched the Canadiens' sweep of the Lightning.
"I changed everywhere," Bishop said. "I was just trying to change the karma."
A year later, the Lightning will again face the Canadiens again thanks to their Game 7 win, but Bishop will now have far more control on their fate this time.
Tampa Bay and Montreal will play Game 1 on Friday at Bell Centre in Montreal.
Another NAHL alumni who had a lot to do with the win was former NAHL Coach of the Year and Tampa Bay Lightning head coach Jon Cooper. Cooper (Texarkana/St. Louis Bandits, 2003-08) felt Bishop had been overshadowed in the series by Red Wings goaltender Petr Mrazek, at least in terms of media coverage. He encouraged the media to change its focus after Bishop's performance Wednesday.
"[Bishop] took command of the game," Cooper said. "We had a seven-game series, and he took command of this game. I think Mrazek's been getting a lot of press about how well he's played in this series, and nobody's really talked about [Bishop]. After tonight, we can talk about [Bishop]."
Cooper is no stranger to witnessing what Bishop can do in the playoffs. Ironically, 10 years ago this month, it was Cooper and Bishop who faced one another in the Robertson Cup Playoffs as Texas faced Texarkana in the South Division Finals. In that series, Bishop allowed just 10 goals in the five games as Texas beat Texarkana 4-1 in the best of seven series to advance to the Robertson Cup Tournament, where they eventually won the 2005 Robertson Cup National Championship.
During that run to Robertson Cup, Bishop won a league-leading 10 playoff games, but never posted a playoff shutout… until Wednesday night, and it came in his first Game 7 experience in the NHL.
"You could just tell, Bishop just had that calming presence in the net," Lightning captain Steven Stamkos said. "I know a lot of people were questioning him, this being his first playoffs, this being his first Game 7. Well, now it's not. Now he has a shutout in his first Game 7. He's been arguably the best player for us the last couple seasons, so we have a lot of confidence in him."
Another NAHL alum, Tampa Bay defenseman Andrej Sustr (Kenai River Brown Bears, 2008-09) played well in the win, logging over 13 minutes of ice time. He currently leads the NHL in plus/minus through the first round of the playoffs with a +7 rating.