Watch Now: NAHL Plays of the Week, Apr. 20-26
April 29, 2015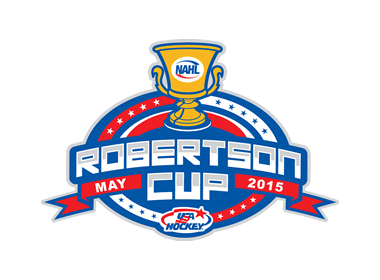 The North American Hockey League (NAHL) is pleased to continue an exciting feature this season, seen exclusively on NAHL.com.
The Plays of the Week can be viewed every week on the new NAHL TV platform and features the top goals and saves of the week from NAHL games played Monday-Sunday that respective week.
This week, the 2015 Robertson Cup Playoffs continue with 18 awesome plays. We feature the first round of the plays of the week from the Robertson Cup Division Finals featuring all 8 teams remaining.
Do you have a goal or a save that you would like to see in the NAHL Plays of the Week? We want to hear from you! Email us your nominations and you could see them in next week's edition.
Featured in this week's edition is:
Player: #8 ALEX JASIEK
Team: Austin Bruins – Forward
Player: #9 JAMES MATHIAS
Team: Minot Minotauros - Forward
Player: #22 DARIAN ROMANKO
Team: Minnesota Wilderness - Forward
Player: #8 MIKE GORNALL (Hat Trick)
Team: Topeka RoadRunners - Forward
Player: #10 JON LIZOTTE
Team: Minot Minotauros - Defenseman
Player: #15 JC MACLEAN
Team: Austin Bruins - Forward
Player: #9 NILS RYGAARD
Team: Janesville Jets - Forward
Player: #17 STORM WAHLRAB
Team: Lone Star Brahmas - Forward
Player: #10 RAYMOND BRICE
Team: Soo Eagles - Forward
Player: #26 JACOB HETZ
Team: Fairbanks Ice Dogs - Forward
Player: #11 LUKE DIETSCH
Team: Austin Bruins - Forward
Player: #10 CARLOS FORNARIS
Team: Topeka RoadRunners - Forward
Player: #8 JOHN SNODGRASS
Team: Minot Minotauros – Forward
Player: #20 DAN LITCHKE
Team: Minnesota Wilderness - Forward
Player: #19 KEVIN DINEEN
Team: Janesville Jets - Forward