April 16, 2015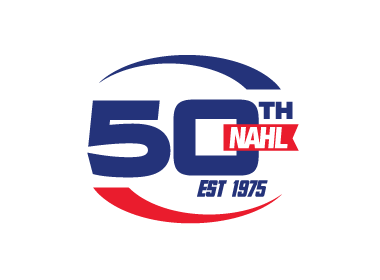 The Chicago Blackhawks still aren't sure what fazes rookie goaltender Scott Darling. Darling, who played parts of two seasons in the NAHL with the North Iowa Outlaws (2005-07) allowed one goal in his first career NHL game. He allowed one goal in first Central Division game. He recorded his first career shutout in a 1-0 win over the New York Rangers at Madison Square Garden in a key late-season game. He had a 1.96 goals-against average and .936 save percentage in 14 regular-season games. On Wednesday, Darling was given the greatest challenge yet of his young NHL career. With the Blackhawks trailing the Nashville Predators 3-0 after the first period of Game 1 of their first-round playoffs series, Darling was called upon to replace starter Corey Crawford. Again, Darling didn't flinch. He denied all 42 shots he faced, including 23 post regulation, to allow the Blackhawks the opportunity to pull off a stunning 4-3 comeback victory in two overtimes.
Chicago Blackhawks coach Joel Quenneville put Darling's backup performance in a special category. "Today, playing a playoff game of this magnitude and that situation, that's one of the greatest relief performances you're going to see," Quenneville said. Darling didn't have much time to think about his first career NHL playoff game, and that may have worked to his advantage. He was told during the first intermission he would replace Crawford, who allowed three goals on 12 shots. Once Darling hit the ice, his nerves activated. But once the puck began hitting him, he settled in. "It was exciting, nerve-racking," said the 26-year-old Darling, who is from the Chicago suburb of Lemont, Illinois, and grew up a Blackhawks fan. "Once I got going, I felt good. It was very similar to my first game I got to play this year. Just this is a dream situation to be in the Stanley Cup playoffs on the Chicago Blackhawks."
A year ago, Nate Leaman watched as a program he helped build won its first national championship, three years after he left. It did not take him long to match Union's 2014 triumph with his new team. Leaman guided Providence to the 2015 national championship, continuing a program resurgence under the fourth-year head coach. In a crowded field of deserving candidates, Leaman's NCAA tournament success helped him earn USCHO's coach of the year award. Leaman's Friars had only the nation's sixth-best record (26-13-2). They had just one player in the national top 50 for points. In the end, however, they were the last team standing after getting the last at-large spot in the NCAA tournament. Leaman played his junior hockey in the NAHL for the Indianapolis Jr. Ice during the 1991-92 season.
Leaman, 42, did not take a conventional road to major college hockey coaching, but his recent success has put him among the best young coaches in the country. He won the Spencer Penrose Award as the top Division I men's coach at Union in 2011, when he led the Dutchmen to their first Division I NCAA tournament appearance. Leaman left Schenectady, N.Y., after that season to join Providence, and after two seasons of building, he has taken the Friars to the NCAA tournament in consecutive seasons for the first time in program history. This season, Providence lost consecutive games only once, and although the Friars were bounced from the Hockey East playoffs in the quarterfinals, they rebounded in the national tournament.
Former Wichita Wildcats forward Chad Costello of the Allen Americans is the recipient of the ECHL Sportsmanship Award for 2014-15 as determined in a vote of ECHL coaches, broadcasters, media relations directors and media members. The award is presented annually to the player who is judged to have exhibited the best sportsmanship combined with a high standard of playing ability. Costello played in the NAHL for the Wichita Falls Wildcats during the 2004-05 season.
Costello, who was also named to the All-ECHL First Team, leads the ECHL in scoring with 119 points, which is tied for the 11th highest single-season total in league history, while accumulating just 24 penalty minutes in 70 games this season. He also leads the league in assists (79), power-play assists (33) and power-play points (42) while he tied for second in goals (40) and is fourth in plus-minus (+39). The 28-year-old has recorded 258 points (88g-170a) in 163 career ECHL games with Allen, Ontario, Colorado and Texas. He was named the ECHL Most Valuable Player with Colorado in 2011-12 when he had 76 points (29g-47a) in just 47 games. He has added 17 points (3g-14a) in 40 career American?Hockey League games with Bridgeport, Worcester, Springfield and Lake Erie.
Two NAHL graduates have been named to the USCHO All-American Team. Former NAHL Rookie of the Year Tanner Kero (Michigan Tech) was named to the 1st Team and former Bismarck Bobcats goalie Ryan Massa (Nebraska-Omaha) was named to the 3rd Team.